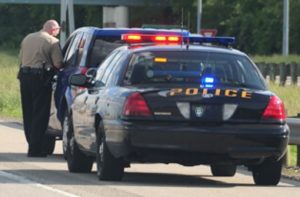 If you're in the state of Florida, Texas, or New Jersey and recently got a speeding ticket, you'll be looking to avoid getting points on your license. Well, if you want to do this in a fun, easy way that doesn't feel like punishment, then you have come to the right place!
Defensive courses are a dime a dozen. And while they're not quite as cheap, ours comes in at an affordable rate for everyone. 
Here, you can learn fast in a fun environment and retain information that will make you a better, more defensive driver. Reduce points on your license while having a laugh while you do it with Comedy Defensive Driving. The only thing you'll be speeding through with us is the lighthearted coursework.
You can dismiss the citation of a minor speeding violation by requesting permission from the courts to take a defensive driving course. Provided you don't have a commercial driver's license and aren't currently taking a defensive driving course for another violation, you're good to go. You also can't have taken a course within the past 12 months.
Get a copy of your driving record to submit to the court and enroll with Comedy Defensive Driving as a way to reduce points on your license for speeding. It's important to note that this course is not the same as an Advanced Driver Improvement course. 
Upon starting, in as little as 8 hours, you'll be in a position to complete the course. That said, you can take as long as you like to understand each section, processing all the information in your own time. 
You can also complete the course online with a device or tablet of your choosing. Answer the questions at the end while being in the bath and on your phone if you like – who are we to judge?
The course has a final exam, and you get three chances to score 80% or higher to pass. Thanks to the clever ways we inject humor into the information you need to retain, our success rate is second to none, and our graduates always come out smiling.
We are state-certified and super ready to send you your certificate in an instant upon your completion. Email, digital download, and shipping a hard copy are all options at your disposal.
All that is left for you to do is submit your driving record along with your shiny new defensive driving certificate to the courts that issued you the fine, and you're A for Away. Just make sure that your new getaway is well within the speed limits.