Save money on your car insurance by taking a Defensive Driving class that will not only lower your rate BUT ALSO make you laugh! That's right you can take our 5 star rated online course and save some money! The best part? This can all be done instantly as soon as you complete your course. Let us show you how in 4 easy steps.
Step 1: Sign up for Comedy Defensive Driving
First step to saving money on your car insurance is to go ahead and sign up here. Click the link and put in your information. You will need your drivers license number, insurance information and ticket information (if you are signing up to dismiss a ticket). Once you have put all of the above information in you will be able to begin your course.

This course was designed with you in mind! We know taking a defensive driving course probably isn't your ideal day/night, so we did our best to make it fun. This course is 100% videos, all written by professional comedians. Not only do you get to sit back and relax, you also get to laugh! We are one of the only courses written and taught by comedians. Why teach with comedy? We know that laughing while you learn is proven to increase retention. Don't believe us? Check out what some industry professionals say on the psychological affects of laughter.
"A substantial body of research explains why we remember things that make us laugh, such as our favorite, hilarious high school moment or the details of that funny movie we saw last weekend. Neuroscience research reveals that humor systematically activates the brain's dopamine reward system, and cognitive studies show that dopamine is important for both goal-oriented motivation and long-term memory, while educational research indicates that correctly-used humor can be an effective intervention to improve retention in students from kindergarten through college."
Step 2: Take you quick quiz
Once you have completed your course, you will be prompted to complete a quick quiz. Don't worry! This quiz is not hard, especially if you payed attention to all of the hilarious videos. This is to make sure you retained the information in the course and can insure that you are a safe driver.
Test make you nervous? Don't worry, we promise there are 0 trick questions. The test, on average, will only take about 10 minutes. And, if you miss too many questions, you will get 3 chances!
Step 3: Get your certification
So you passed your test and are ready for the next step? Perfect because this step is probably the easiest of them all! Once you have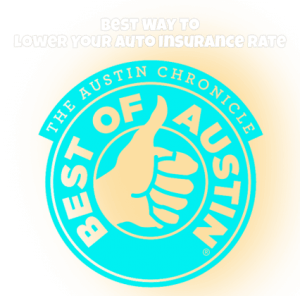 competed step 1 and 2 you can instantly receive your certification. Yes, INSTANTLY! We give you the ability to download your certification immediately after completing your test. Just press the download certification button and it will immediately be on your device.
Once you have downloaded your certification of completion, make sure and save it for future use. This will be used to submit to your insurance company and/or to dismiss a ticket. If at any time you have misplaced your certification, just log back in and re-download your cert!
Step 4: Save money on your car insurance
Now that you have done all the hard work it is time to take in the benefits. Save money on your car insurance benefits. To do this you are going to want to call your insurance provider and make them aware that you have taken a defensive driving course. You will also want to present them with your certification of completion that you download after passing the final test. Once they receive these documents you will be set to have them lower your current insurance rate!
How much money can I save on my car insurance by taking a defensive driving course?
You have completed all the above steps and now you are curious as to how much money you are going to be saving? We don't blame you, with the world opening back up again we all want more spending money to do all the things we missed out on in 2020!
On average, most insurance providers offer a 10% discount on the liability portion of your auto insurance, per-year, for three years. Some offer a higher discount. Or an easy way to put it, if your current car insurance is $300 per month ($3600 a year), the average amount you save is $30 per month or $360 per year or even better $1080 for all 3 years total. Saving $30 a month or $300 car insurance may not sound like a lot of money, but it adds up more quickly than most people realize.
So, why wait and spend anymore money than you need too! Click the link and sign up today! It is that easy and we promise you will be entertained but more importantly, we promise you will save money.
Don't forget you can dismiss your driving ticket AND save money on your insurance
Got it a ticket? Don't worry, we have you covered! You can take a Defensive Driving class to dismiss a current traffic ticket you have received. This will take the ticket off of your driving record AND allow you to not pay the full ticket amount. The best of both worlds, but wait there is more!
Even if you are taking our course to dismiss a ticket, you can still submit your certification of completion to your insurance to get a discount! That is right, you can do both at the same time! Complete your course and submit your certification to your required court. Once that is completed you may take that same certification and submit it to your insurance company!
So many savings why not get started today! Remember if you have any questions our support team is always happy to help. We want you to walk away a better, funnier and richer driver! What is there to lose?
As always,
Have a happy and safe driving week from the Comedy Defensive Driving Team