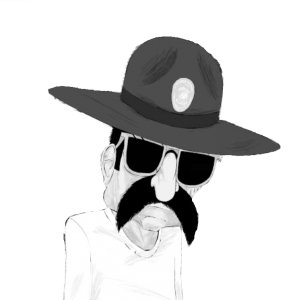 Picture the scenario: a traffic cop pulls you over and asks to see your license and registration. It turns out that you have been driving with a suspended license. And the reason for that is that you maxed out the number of points you're allowed to accrue on your driver's license for traffic violations. Driving with a suspended license means that you could be looking at jail time. Uh oh…
Now let's dial it back to when you first became aware that earning points on your driver's license wasn't a good thing. Perhaps you got a speeding fine or a parking ticket and decided not to do anything about it. This was about the time that you should have asked yourself: how can I remove points on my driver's license?
License Point Removal: The First Steps
License point removal is no easy thing. Luckily Comedy Defensive Driving can help make that happen in a way that won't feel like it's the end of the world. This way, you'll never have to live out the scenario with the roadside cop finding a good reason to see that you get jail time.
Traffic point removal does require one thing, though: going back to school. Kinda. A defensive driving course is also known as traffic school. Your state's DMV agency will decide if you're eligible to take the course once you've got a ticket and you're now looking for license point removal.
Depending on the nature of your ticket and whether or not you have a good Traffic Ticket Attorney, taking a defensive driving course may well lead to your ticket being squashed altogether. Rest assured that Comedy Defensive Driving is the #1 Rated Ticket Dismissal Course. We are state-approved in Texas, Florida, and New Jersey. So you're in good hands if you decide to go back to school with us.
How do I remove points on my driver's license?
Well, if your ticket hasn't been rescinded and you're still looking at an accumulation of pesky points on your driver's license, then you can take a defensive driving course. You can't attend more than five times every ten years though, and you can also only go voluntarily once a year. But if your DMV Agency or a judge decides that it's off to traffic school for you, don't sweat it. That's where we come in.
School Never Felt So Fun
Comedy Defensive Driving wants to help lighten the mood for you now that you've been sent back to driving school and been made to feel like a bad driver. Think of our defensive driving course as online schooling. And think of our lecturers as comedians. And think of school as whenever you feel like learning.
Wait a minute! Are you telling me I can remove points on my driver's license just by listening to comedians instruct me on driving defensively? Yes, that's what we're telling you. And we're telling you that it's all online and that you can start and stop as you want. You can take the course on a desktop, mobile, or tablet device. You don't even need to read. When was school anywhere near as fun?
Choosing Comedy Defensive Driving
What's even more awesome about choosing Comedy Defensive Driving is that our courses are super short, and our prices are ridiculously low. So this won't cost you too much time or money. Did we mention that we are also 100% Guaranteed – BBB A+ Rating?
When you complete our course, you will graduate and receive a free and instant certificate. You will need to provide the course completion certificate to the Clerk of the Court's office in the county where you received the citation. That office will be able to provide their exact requirements, including how they will accept the certificate, whether by mail or in person.
Make a copy and you can print it out, frame it, and mount it on your wall. You'll be so proud that you aced your exams with us, you'll forget all your traffic point removal worries!
Set the pace of your online schooling. Learn to drive defensively without having to leave the comfort of your own home. Laugh it up with Comedy Defensive Driving and our trained comedic online instructors. Soon the only scenario you'll be picturing is driving off safely into the sunset with no points on your license.