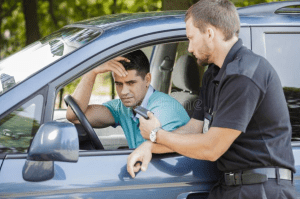 Speeding ticket on the rise? Let's get that driving record cleaned up.
Many states use a point system for keeping track of traffic offenses. Your points go up every time you get a ticket for speeding and other violations. If you accumulate a certain number of points within a particular time, your driver's license can eventually get suspended.
It's different from one state to another – in some, there will be a set number of points added to your record. In others, certain violations will add more points than others. For example, in Florida, your license will be suspended for 30 days if you accumulate 12 points in a year. On the other hand, getting 18 points within 18 months will incur a three-month suspension in other states. 
How to Get a Speeding Point Reduction
The good news is that there are a couple of things you can do so you can get point reduction for speeding and other offenses. Earning a traffic ticket point reduction is not impossible. The following are some useful tips for cleaning up a driving record:
Take Defensive Driving Courses
One of the most effective speeding point reduction methods is to take defensive driving courses. In addition, Florida laws require offenders to take the Basic Driver Improvement Course (BDI). This course is your best option for point reduction for speeding.
BDI courses vary by the number of hours you have to spend on them. These courses can range from four, eight and 12-hour durations. You can take these Florida point reduction courses online, but the court may order you to take them in person in some cases.
Completing these courses have the following benefits:
All your court-ordered requirements will be met.

You maintain your current safe driver status.

It helps you in cleaning up a driving record.

Traffic ticket point reduction.

It prevents your insurance rates from going higher.

It keeps points off your record.
Once you have completed a course, you'll be required to report it to your DMV. Before starting with the driving course, you should determine how you submit your report and how you are supposed to deliver your completion information. Submission options include in-person, mail, fax and email.
Other Options For Traffic Ticket Point Reduction
While there are other options for speeding point reduction, they are more costly, and they can be tricky too. With the help of your lawyer, in some cases, you can get the charge dismissed. However, obtaining a successful dismissal argument is rare.
Again, with your lawyer, you can negotiate for the ticket to get reduced. This won't remove points, but it can save you money on insurance and prevent the loss of your license. Another workaround is to get the charge reduced to an equipment violation. However, not all accounts will be eligible for this option.
At Comedy Defensive Driving, you won't need to worry about complex workarounds. All you need to do is successfully complete your course and you can look forward to having your points reduced in no time.
The Best Option for Point Reduction for Speeding: Laugh While You Learn 
Completing an online driving school certification is your best option for reducing traffic violation points due to speeding. At Comedy Defensive Driving, our courses help you reduce your points, teach you defensive driving techniques and improve your driving skills. Our course offerings are recognized in New Jersey, Florida, California and Texas. 
Our unique comedic approach to learning ensures that you recall every lesson. Contact us and learn how to enroll today and get point reduction for speeding when you complete your course.