Florida Defensive Driving Course Resources
Fast, Certificate Delivery
Once you have successfully completed our 4-hour Basic Driving Improvement Class online your information will be electronically submitted directly into the Florida DMV's Certificate Delivery System.
You will receive a PDF file as a receipt of completion via e-mail for your records.
Following submission to the DMV, here is your next step:
Check with your court or county to see if they require proof of completion. We only submit to the DMV, it is your responsibility to show proof to the court or county if needed.
If either requires proof, the PDF file that is emailed to you can be printed and turned in to show completion of course.
If elected to take on your own to avoid points, your information has already been submitted to the DMV and you can keep the PDF file for your records.
This course fulfills the requirements of the Basic Driver Improvement Course (BDI) the Traffic Collision Avoidance Course (TCAC) and Insurance reduction. This course can also be taken voluntarily to brush up on your driving skills.
Florida Online Course – System and Computer Requirements
Take the DMV defensive driving course from any device with an internet connection.
MAC: iPhone, iPad, Desktop
WINDOWS: Android, Tablet, PC
If you have questions or need assistance with any of the Florida Course Requirements, please contact support.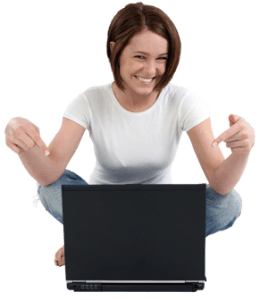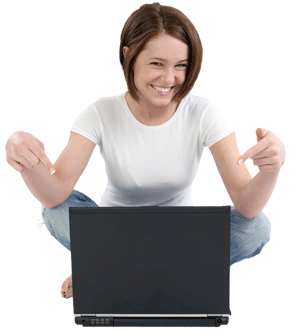 Welcome to our Florida resource center, where you will find all the topics covered in the 4-hour Florida Traffic School online course.
Section 1
• Orientation
• Course Overview
• Traffic Safety Problem
• Driving At Unsafe Speeds
• Failure To Yield The Right Of Way
• Driving Under The Influence
• Cell Phones
• Disregarding Stop And Go Signals
• In Car Distractions
• Tailgate And Aggressive Driving
Section 2
• Age
• Personality Type
• Gender
• Stress
• Illness
• Fatigue
• Alcohol And Drugs
Section 3
• Signs, Signals And Markings
• Inclement Weather / Fog
• Rain
• Wind
• Snow And Ice
• Light Conditions
• Road Conditions
• Strategies
Section 4
• Driving In Traffic
• Entering The Freeway
• Following Distances
• Anticipate
• Communicate
• Exiting The Freeway
• Yielding To The Highway
• Passing On A Two Lane Road
Section 5
• Speed Limits
• How Speed Effects Reaction Time
• How Speed Effects Stopping Distance
• Head On Collisions
• Off Road And Skids Recovery
• Collision Traps
• Rear-End And Side Impacts
• Safety Equipment
• Seat Belts Save Lives
• Proper Use Of Seat Belts
• Airbags
Section 6
• Scene Of The Crash
• Emergency Vehicles
• Getting Pulled Over
• Losing Your License
• Point System
Section 7
• Walk Around Inspection
• Breakdowns
• Blow Outs
• Tire Maintenance
• Tire Pressure
• Brakes
• Steering
• Headlights
• ABS
Section 8
• Trucks
• School Buses
• Motorcycles
• Bicycles
• Pedestrians
• Railroad Crossings
Section 9
• Alcohol
• Alcohol Content
• Physiological Effects
• Combining
• Legalities
• Implied Consent
• Think Before You Drink
Section 10
• Picking The Right Vehicle For You
• Sports Cars
• SUV's And Pickup Trucks
• Proper Driving Position
• Left Foot Braking
• Using Your Mirrors
• Maintaining Your Momentum
• Yield It's A Matter Of Courtesy
• Habits You Teach Your Kids
• The Wrap Up
Comedy Defensive Driving School® and is the Federally Registered Trademark of IDT, Inc. All rights reserved 1989-2018