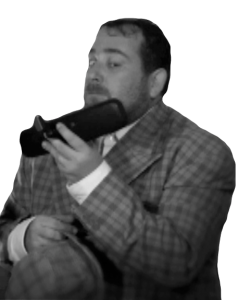 The objective of our mirrors is to change lane position without getting in another driver's way or cutting them off. Inside rear-view mirrors will only give the driver a view directly behind them.
By not using your side-view mirrors, you are narrowing your scope of visibility by as much as 50%.
Your side-view mirrors will tell you more in relation to where traffic is around you than your rear-view mirror ever will. By focusing on the sides you have a much better view of where the traffic is moving around you. Most people adjust their mirrors so they can see the side of the vehicle on the inside edge of the mirror. Consider the view when the side-view mirrors are set up as just described. Essentially, you have created "tunnel vision" to the rear.
Your side-view mirrors overlap much of what your inside rearview mirrors sees and you've also created blind spots. The solution is called the wide-view mirror. Simply adjust the side-view mirrors just beyond the point where you could see the side of your vehicle on the inside edge of the mirror. With this setup, you completely solve the blind spot problem.
For the case where there is a vehicle present that isn't visible when checking the mirrors, the vehicle's position will probably be such that its front end is adjacent to your door and you'll spot it in your peripheral vision as you check the side-view mirror. Most of us have dealt with blind spots by turning our head for a quick check. With well-positioned mirrors, your head won't have to turn as far to check any possibly remaining blind spots. For example; when getting on a highway your ability to judge how to best merge with the traffic flow, that you are about come together with, will be greatly enhanced with the wide-view side-mirror. Likewise, as you pass interchanges on the highway your ability to monitor traffic entering the highway is also enhanced.
New drivers should be taught to concentrate on side-view mirror usage. Do this by completely removing the inside rear-view mirror from their vehicle. It's something truck drivers do extraordinary well everyday and they have a lot bigger area to worry about. By using only the side-view mirrors a driver will develop a habit of scanning their mirrors every few seconds and this is a very good habit to develop. By doing this you will be much more focused in heavy traffic and less likely to be caught off-guard by another vehicle entering the space you are trying to occupy as well. You will also have better vision to your front with the inside rear-view mirror removed.