Maintaining the correct tire pressure can improve the handling of your car. Correct tire pressure can save money by reducing tire wear. By reducing tire wear, proper tire pressure saves you money on buying new tires. Proper tire pressure can also help reduce hydroplaning and blowouts. Proper tire pressure will give you better gas mileage. Try and check your tire pressure once every month.
Also rotate tires every 7 to 10 thousand miles and be sure to use the manufactures recommended tire pressure.
Use your own pressure gauge to check pressure. Use a "penny" to check your tire treads.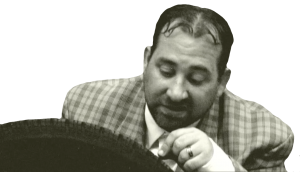 Put the penny in upside down if you can see Lincoln's head your tires need to change you tire. If Lincolns head disappears then you tires have plenty of tread.
Under inflated tires can't maintain their shape and become flatter in contact with the road. Under inflation by as little as 6 psi could lead to a mushy ride and tire failure. An under inflated tire also runs hot, so expect your tire to blow itself apart if you run them low and hot in the summertime.
Over inflated tires are stiff and unyielding and the size of its footprint in contact with the road is reduced. Overinflated tires can be damaged more easily when running over potholes or debris in the road. Overinflated tires will also give you a rougher ride.
Cold air vs Hot air tire pressure.
During cold weather the air in your tires will shrink giving a low pressure indication. Hot weather will cause the air in your tires to expand giving you a higher indication. When the weather changes from one extreme to the other, check that pressure.
Wearing your seat belts gives you a better chance of survival in a collision. Having properly maintained tires with proper tire pressure can also factor into that survival equation. Did you hear the one about the tire dealer who had a blowout sale? I know that's a tired joke and don't tell it at work because you will get a flat response.
All material in this video is the Copyright of Comedy Defensive Driving School. ® is the Federally Registered Trademark of IDT, Inc. All rights reserved 1989-2015
**This course fulfills the requirements of the Traffic Ticket Dismissal for ALL courts in Texas and for Insurance reduction. This course can also be taken voluntarily to brush up on your driving skills.**