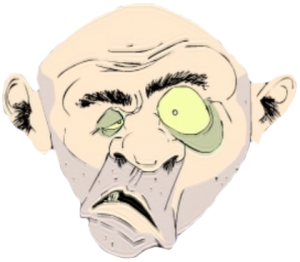 Important information to remember in case of a tire blowout. Keep a firm grip on your steering wheel to maintain as much control as possible. WARNING: your car will pull toward whichever side has had the blowout. Get ready; it might be a battle to keep your car steady. Remove your foot from the accelerator; do not slam on the brakes. Turn on emergency flashers.
Slowly steer your vehicle out of the skid, correcting any change in direction. Slowly, ease the car off of the roadway. If you are in heavy traffic, get your vehicle under control as quickly as possible after a blowout. Cautiously work your way off of the roadway still remembering the rules of the road. Even in this panicked situation, you should still be aware of the other drivers around you. Make sure you still check your blind spots and use your signals to negotiate off of the roadway.
Never try to change a tire on the roadway. It's better to slowly drive the car off the road before attempting to change a tire. Even if you destroy the tire and rim in the process, you'll come out way ahead in the long run by putting safety ahead of economics. Get as far off the roadway as you possibly can. You don't want to get hit by a speeding car while you're changing a tire. Some cars have a mini-spare that is designed to be used for driving only short distances. Use your mini-spares only to get to a facility where your regular tire can be replaced or repaired.
• Mini-spares are designed for short periods of driving and at maximum speeds in the 55-65 mph range.
• Make sure you know where the spare and the tools are kept in your car.
• Check your spare often, to insure its readiness for use.
• The best way to ensure against a blowout is to make certain that your tires are in good shape.
All material in this video is the Copyright of Comedy Defensive Driving School. ® is the Federally Registered Trademark of IDT, Inc. All rights reserved 1989-2015
**This course fulfills the requirements of the Traffic Ticket Dismissal for ALL courts in Texas and for Insurance reduction. This course can also be taken voluntarily to brush up on your driving skills.**