The Wrap Up
From the time you obtain your driver's license to the time you're no longer fit to drive, you will have possibly carried thousands of people in your car, passed millions of people on the roadways and every one of these people will depend on you to make the right decisions when you're at the wheel of a vehicle.
You will have to make decisions regarding established traffic laws. You will stop at stop signs and red lights hundreds of thousands of times. You will yield the right of way so often that it will become second nature to you. You will swerve to avoid other drivers or a piece of trash on the road, dodge animals, experience the thrill of hydroplaning on a wet road, or careen helplessly down an embankment after your brakes have failed because you forgot to have them maintained regularly. Whoops, sorry, flashback.
Hopefully you will accomplish all of this without one single accident or traffic fine. The odds are in your favor, depending on how you approach the responsibility of driving.
You see, you will not only be responsible for your life, you will also responsible for those who are in your car, and for the lives of people you drive by and their property for those who care about who are in your car, for those who are in traffic with you and for those who care about the ones who are in traffic with you. Think about it. If you die in an accident caused by your negligence, who will mourn you; your family and your friends. Hopefully you have friends. Now suppose you cause an accident, you die and someone else dies. This involves your family and friends along with the family and friends of that other person. Lets take it further. Suppose you cause an accident and someone else is killed but not you. Now you're faced with guilt and the grief from the families and friends of those killed because of a mistake you made. Not to mention you might be liable for criminal charges that could put you in jail for the rest of your life. Why are we hitting this so hard? Because we are sharing those roads with you as well.
Driving is a HUGE responsibility not to be taken lightly. When you drive you assume responsibility to be a safe driver. Your responsibilities include protecting the lives of your passengers, property and other roadway users. Driving is a privilege with Obligations to obey all traffic laws. Not just some of the laws, but all of the traffic laws. You can' t pick and choose the laws you want to obey.
Choose to be a safe driver by choosing to "Arrive Alive."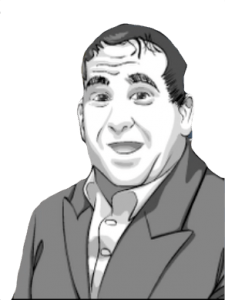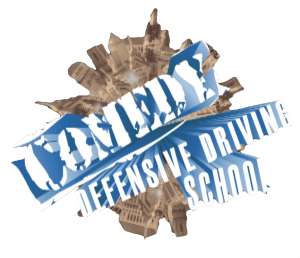 All material in this video is the Copyright of Comedy Defensive Driving School® and is the Federally Registered Trademark of IDT, Inc. All rights reserved 1989-2015
**This course fulfills the requirements of the Basic Driver Improvement Course (BDI) the Traffic Collision Avoidance Course (TCAC) and Insurance reduction. This course can also be taken voluntarily to brush up on your driving skills.**