Tailgating and Aggressive Driving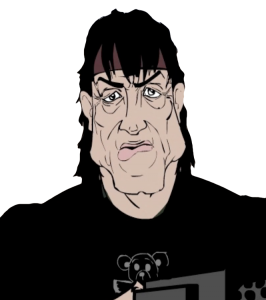 Tailgating is the number 7 cause of motor vehicular collisions. It takes nearly a second to get your foot on the brake and if you're glued to someone"s bumper you probably won"t have a second. Each year aggressive driving is a major contribution in up to 27 thousand fatalities and 3 million injuries. Rash decisions and aggressive driving on the roads are causing fatalities near you.
These people think they're invincible. They are driving in traffic without cause or concern for the safety of themselves or those around them. Although aggressive drivers aren't necessarily angry at other drivers, they can cause other drivers to become upset or enraged. Aggressive driving can easily escalate into an incident of road rage.
Why do people drive aggressively? Incidents that trigger road rage are usually just simple matters of discourtesy – such as hand and facial gestures, loud music, overuse of the horn, tailgating and failure to signal when changing lanes. Make sure you are not the cause by being distracted or inconsiderate to the needs of others It might just be that they want to get away from you and your bad driving habits.
If you think aggression on Florida roads equals control, you've got another think coming.
Aggressive drivers have no concerns for anyone in traffic but themselves. It's not that they are angry or upset with other drivers they just have a need to drive in a reckless manner. Unfortunately their driving behavior may cause another driver to take action and attempt to retaliate by speeding up or cutting the aggressive driver off or purposefully slow down to infuriate the aggressive driver. This then leads to road rage. In these instances it's up to you to be the bigger person.
If someone is tailgating you, at the first opportunity simply give them the space to get by… and guess what? They're gone from your life. Instead of trying to "show them who's boss" and possibly getting yourself into an altercation that could wind up NOT in your favor – just let them by and they're gone! (think about it)
All material in this video is the Copyright of Comedy Defensive Driving School. ® is the Federally Registered Trademark of IDT, Inc. All rights reserved 1989-2018 **This course fulfills the requirements of the Basic Driver Improvement Course (BDI) the Traffic Collision Avoidance Course (TCAC) and Insurance reduction. This course can also be taken voluntarily to brush up on your driving skills.**