Stress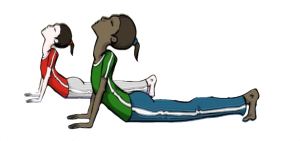 Stress is a physical condition, which will increase your blood pressure, heart rate and decrease your reaction time. If stress gets bad enough, it can also affect our ability to react.
Sometimes these factors can be so severe they can render the driver incapable of making intelligent decisions. Emotional conversations don't mix with driving. This can be very dangerous because you are not paying attention to your driving. If you are talking to the passenger in your car, look ahead at the road while talking, and do not attempt to make eye contact. In order to lessen one's stress levels when driving try take responsibility for your own actions. Do something to relieve the stress in your life.
Stress creeps up when you are stuck in traffic, or being tailgated, or avoiding a crash, or seeing motorists who don't follow the rules. We could go on an on about stress but then we would be stresses out ourselves. If you are driving while stressed your run a greater risk of being involved in a accident that kills or injures yourself or another person.
How can you reduce the stress in your life? Perhaps the following techniques can be help.
• Begin with a Calm Mind – Clear your mind of problems before starting your vehicle, so you can focus on the road and hazards ahead.
• Don't drive if you're exhausted or angry.
• Going somewhere for the first time? Then plan your route before starting the car. Make sure the kids have what they need so they don't stress you out.
• Prepare for the Unexpected – Bikers, pedestrians, motorcyclists and animals can show up at anytime.
• Don't allow yourself to become distracted. Cell phones, personal grooming, other passengers in the car can lead to stress.
All material in this video is the Copyright of Comedy Defensive Driving School® and is the Federally Registered Trademark of IDT, Inc. All rights reserved 1989-2018 **This course fulfills the requirements of the Traffic Ticket Dismissal for ALL courts in Texas and for Insurance reduction. This course can also be taken voluntarily to brush up on your driving skills.**