Stress
Physical or emotional, stress can stress out your life. It can also impair your driving ability. Stress is a physical condition, which will increase your blood pressure, heart rate and reaction time. If stress gets bad enough, it can also affect your ability to react. These factors can be so severe they can render the driver incapable of making intelligent decisions. Stressful or emotional conversations don't mix with safe driving.
This can be dangerous because you are not paying attention to driving. If you are talking to the passenger in the car, look ahead at the road while talking, don't attempt to make eye contact. If you do become engaged in a heated debate or argument, change the subject.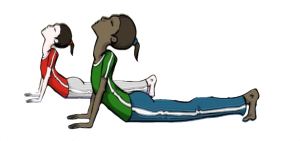 In order to lessen one's stress levels when driving try take responsibility for your own actions. Help others by being generous. Being the good guy always puts you in a better mood. An additional 5 minutes on the road is not going to make that big of a difference. Learn to deal with your stress.
• Decide to be Cool – Traffic. No matter where you go, there it is. There is no escaping traffic. You know this before you got into the car. Be ready for the other drivers that will tailgate you, cut you off and don't let them bother you. Perhaps they are stressed too. Give them the benefit of the doubt
• The Anger Monster – Don't let the anger monster rise up. The anger monster causes you to yell obscenities at other drivers or attempt to take out revenge. This can have a negative effect on your health. Being in your vehicle may make you feel safe but the frustration can lead to rash decisions.
• The Other Monster – Don't let the actions of the other driver get your goat. If another driver is being aggressive remove yourself from the situation. If the situation becomes threatening enough, drive to a police station.
All material in this video is the Copyright of Comedy Defensive Driving School. ® is the Federally Registered Trademark of IDT, Inc. All rights reserved 1989-2018 **This course fulfills the requirements of the Basic Driver Improvement Course (BDI) the Traffic Collision Avoidance Course (TCAC) and Insurance reduction. This course can also be taken voluntarily to brush up on your driving skills.**