Strategies
A safe speed and a constant scanning of the road ahead are your best tools against adverse road conditions. The further ahead you scan the more time you are giving yourself to react to situations that may arise. Keep your eyes scanning on the road. Keep your hands on the wheel and always focus on the road.
• Scan the road ahead and to the sides and behind your vehicle and be aware of unexpected events but don't take your eyes off the road for more than a few seconds at any time. That's when bad things happen… And no, we are not talking about zombies!
• Remove the distractions inside your car that will interfere with your ability to drive safely, such as cell phones, information displays, or friends in the car with you. This might include objects that obstruct your view of the road or mirrors.
• Anticipate mistakes by other drivers and think about what you will do if a mistake does happen. Don't always assume that a driver approaching a Stop or Yield sign is actually going to stop or yield. It is better to assume the other driver may not stop.
• Use caution when confronted by an aggressive driver. Avoid direct eye contact and stay calm. Try to get out of the way safely and don't escalate the situation by honking your horn or cutting them off.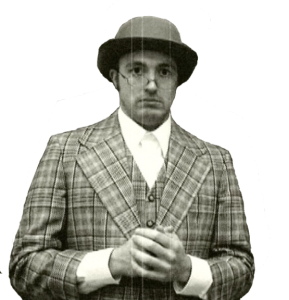 • Don't allow yourself to become an aggressive driver. Give yourself enough time to get to your destination. Avoid traffic congestion. Don't drive if you are angry or upset and control your own actions to other drivers. Or try meditation before traveling into stressful situations.
• Always use your seat belt and require anyone riding as a passenger in your car to wear theirs. If they refuse show them you mean business by making them get out of the vehicle. As the driver you are responsible for their lives. By forcing them out you might just be saving them.
All material in this video is the Copyright of Comedy Defensive Driving School. ® is the Federally Registered Trademark of IDT, Inc. All rights reserved 1989-2018 **This course fulfills the requirements of the Basic Driver Improvement Course (BDI) the Traffic Collision Avoidance Course (TCAC) and Insurance reduction. This course can also be taken voluntarily to brush up on your driving skills.**