Sports Cars
Sports cars accelerate, turn and stop faster and are usually lighter than your standard car. They also break traction easier than a regular vehicle and because they are faster. Things can and do happen at a much quicker pace. They're the prime cause of many deaths each year, primarily from young drivers who are overly aggressive or drivers with little natural ability or both.
Parents who buy their children powerful sports cars for their first vehicle are possibly unaware they might be cutting short their child's life. If you want to show your kid how much you love them, buy them something they can learn in, not something they can kill themselves in.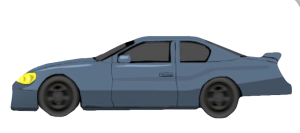 Passive individuals who drive them can be intimidated even more behind the wheel of a powerful car, causing them to be overly cautious in their driving, thus becoming a rolling hazard. A sports car in the hands of an inexperienced driver, that's just another bad recipe. It's also a fact that these drivers are involved in a greater number of traffic collisions and that is a large part why we are still paying higher insurance rates.
All material in this video is the Copyright of Comedy Defensive Driving School® and is the Federally Registered Trademark of IDT, Inc. All rights reserved 1989-2018 **This course fulfills the requirements of the Basic Driver Improvement Course (BDI) the Traffic Collision Avoidance Course (TCAC) and Insurance reduction. This course can also be taken voluntarily to brush up on your driving skills.**