Snow and Ice – Texas Defensive Driving Online Course
Snow and Ice – Texas Defensive Driving Online Course
e is ice on the road. "STAY AT HOME". Not everyone will take this advice seriously and adventure out in to the winter wonderland only to find themselves in a ditch, the auto body shop, or worse, the hospital.

If you absolutely have to leave the confines of your safe and warm home, then heed the following advice:
• If you live an area where winter storms are a normal fact of life, then you should have already winterized your car.
• If you have never heard of the word winterized, then you probably live somewhere south of Austin. Winterize means to prepare your car for the winter.
• Check the anti-freeze level and if its low, filler' up.
• Properly inflate your tires or change over to snow tires.
• Change the oil in your engine to a thinner weight.
• Check the battery cables for cracks or breaks.
• Check the battery fluid levels. If they are low fill them with distilled water. How old is the battery? If you can't remember when you had a new one installed, it's probably time to break out the credit card. Cold kills a battery.
• Keep your windshield wiper fluid filled with an antifreeze solution – not antifreeze per say, but an anti-freeze solution. Vodka usually works!
• Have an emergency kit in your trunk. Items in the kit should include, a flashlight, extra batteries, a can of engine oil, a radio, blankets, washer fluid, kitty litter, extra anti-freeze, flares, and candles, some non-perishable foods. (Candles can raise the temperature in your vehicle by 30 degrees)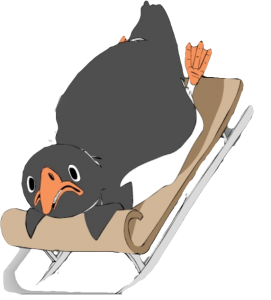 The number one TIP for driving safely when it's snowing or ther
Before driving:
• Remove all ice and snow from the glass surfaces of your car including your headlights and taillights. If you don't have a ice scrapper, then use cold water (not warm or hot – it will crack the windshield)
• Clear the snow off the hood and the top of the car.
• Turn on your headlights so others can see you.
• Allow yourself plenty of time to get where you are going.
• Slow down and give yourself plenty of stopping room. At least three times more than on dry roads.
• Brake gently. If your wheels start to lock up, ease off the brakes.
• Drive in a low gear to keep traction especially on steep hills
• Turn off cruise control
• Watch for ice on bridges, overpasses and roads with very little traffic. These will be the first to freeze and be the last to thaw.
• Don't pass snowplows. Why would you? The best place to be would be safely behind a snowplow – but not too close. Remember the following rule?
• Don't become overconfident just because you're in a 4×4, 6000-pound tank. They slide and hit guardrails and go over embankments just like a smaller vehicle.
All material in this video is the Copyright of Comedy Defensive Driving School. ® is the Federally Registered Trademark of IDT, Inc. All rights reserved 1989-2015
**This course fulfills the requirements of the Traffic Ticket Dismissal for ALL courts in Texas and for Insurance reduction. This course can also be taken voluntarily to brush up on your driving skills.**