Snow And Ice
Pay close attention when traveling up or down hills. In icy conditions, your car acts more like a sled. This means you will have little control over steering or stopping. You will need to increase your space to vehicles traveling in front of you to at least 9 to 12 seconds and be extra cautious around oncoming traffic. Be patient and remember, slow, controlled actions are the key to driving in snow and ice.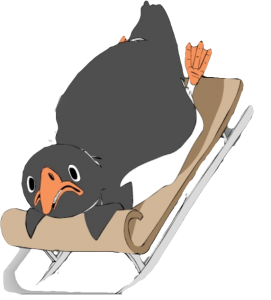 Snow and ice can create an extremely hypnotic state if you drive in it too long. Watch out for ice on bridges and shady areas. Slowed controlled actions, are the keys to driving on snow and ice. (I thought slow and controlled actions where the keys to dating!) Snow chains can be useful to help enhance traction. Vehicles with snow chains on their tires often perform better then vehicles without chains. While snow chains give a good bite, on soft fluffy snow, they tend to slip and slide on packed snow and ice. That's why snow tires are also useful for driving on snow and ice.
In snow and icy conditions, plan your turns well in advance. Think about how you are going to navigate the turn before you're actually in it. Remember never turn your wheel sharply or brake hard as this will likely cause the car to skid. When you need to slow abruptly in snow or ice, brake gradually but firmly, slowing down until you eventually come to a stop. If you drive a stick shift, try driving in the next highest gear. This will reduce the slippage to a minimum when you try to accelerate, you can also shift down to a lower gear to aid in braking. The safest thing to do when the streets are covered in snow is to not drive at all.
All material in this video is the Copyright of Comedy Defensive Driving School. ® is the Federally Registered Trademark of IDT, Inc. All rights reserved 1989-2018 **This course fulfills the requirements of the Basic Driver Improvement Course (BDI) the Traffic Collision Avoidance Course (TCAC) and Insurance reduction. This course can also be taken voluntarily to brush up on your driving skills.**