Seat Belts Save Lives – Florida Traffic School Online Course
Seat Belts Save Lives
Seat belts come in third for being the most important device ever created for a vehicle.
Right behind your steering wheel at number one and your brakes at number two.
In a car crash the vehicles occupants actually experience three collisions.

• The primary collision which is the crash of the vehicle itself.
• The secondary collision which is the collision of the occupants' organ inside their body which continues until everything comes to a complete stop.
• And then there's the tertiary collision which is the collision of the occupants and the objects within the vehicle.

Seat belts can help keep you you from becoming on the of flying bodies inside the vehicle. Your backseat passengers who aren't buckled up can become human projectiles. Because if you're flying around the interior of your vehicle steering suddenly becomes an issue. Seat belts help you maintain better control of your car after the crash. Seat belts also protect you from being flung from the vehicle.
You're 25 times more likely to survive the crash if you stay inside the vehicle than if you get flung from it. Seat belts can also help protect you if you're struck from the side or the rear. If the primary collision is relatively minor then seat belts could be the difference between life and death. Thus the secondary and the tertiary collisions would be minor.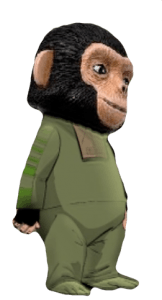 There are many excuses people gave for not wearing seat belts. What if the car were to go under the water? Or worse yet, what if a car catches on fire? How would one get out? Truth is, there is less than 1% of car crashes that involve fire or submersion. Even then, being secured by seat belts, one had a better chance of survival because the belt would hold one upright in the seat. One would be less likely to be knocked unconscious during a tertiary collision.
The majority of people dying in automobile collisions while not wearing seat belts steamed from the fact that they, just never got in the habit. It takes only three seconds to fasten a seat belt. Spending three seconds to buckle up would have increased chances of survival. Studies show they would have been safer by staying inside the car. They would have had a much better chance of getting out, if they were conscious. Hoping to get thrown clear of a car by not wearing seat belts was clearly asking for trouble.
Even a short trip at slow speeds seat belts should still be worn.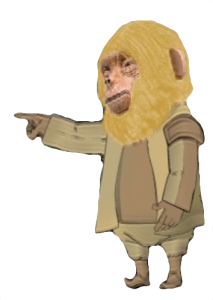 According studies most people were injured or lost their lives within 25 miles of their home and at speeds between 30 to 45 miles per hour. Studies show time and again that life was lost in crashes as low as 10 miles per hour where seat belts weren't worn. Further study revealed many lives were saved in crashes up to 60 miles per hour where seat belts were worn. We should always wear our seat belts.
Safety belts can make a heck of a difference if they are worn properly.
All material in this video is the Copyright of Comedy Defensive Driving School. ® is the Federally Registered Trademark of IDT, Inc. All rights reserved 1989-2015
**This course fulfills the requirements of the Basic Driver Improvement Course (BDI) the Traffic Collision Avoidance Course (TCAC) and Insurance reduction. This course can also be taken voluntarily to brush up on your driving skills.**