Rear-End and Side Impact Collisions – Texas Defensive Driving Online Course
Rear-End and Side Impacts – Texas Defensive Driving Online Course

The first question you should ask yourself is how can I prevent rear-end and side impact collisions? For the rear-end collisions, answer is don't let a tailgater bully you into driving faster than you should. Tailgaters limit your ability to slow down in an emergency. If you slow down to increase your safe space, tailgaters usually take the first opportunity to go around you. Most tailgaters follow too closely because they want to go faster than the car they're following. Make sure you are not the one causing the problem by being in the passing lane of traffic. If so, be courteous, and move to the right and let other traffic pass.

Communicate with a tailgater by tapping your brakes lightly to signal they are too close. If they continue to tailgate, you should increase your safe space to the front. Do this by putting more distance between your car and the one ahead.If you feel like you are just being harassed or followed by another driver, go directly to a well lit, publicly accessed area to ask for help.

In the event that you should look into your rear-view mirror and see a car about to crash into the rear of your vehicle. Brace yourself.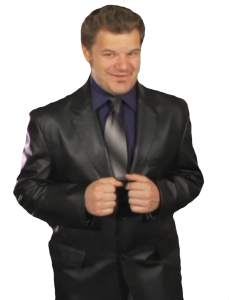 Press your head tightly against the head restraint to minimize the whiplash effect on your head and neck, but if you have space in front of you be sure and take your foot off the brake pedal. This will reduce the severity of the impact.

A properly adjusted headrest can reduce the severity of a neck injury. The top of the headrest should be in line with the top of the occupant's head. The headrest should never be placed behind the occupant's neck. Release your brake an instant before being hit. Your car will move forward and reduce the impact. Be ready to brake immediately after impact so the thrust of the impact won't carry you into the path of another vehicle.

Side impact or "t-bone" collisions occur when one vehicle crashes headfirst into the side of another vehicle – T-bone accidents are most likely to occur at:
• Intersections where another car another car because the other driver tried to make it thru before the light changed from green to red and didn't make it in time
• Parking lots. With cars constantly traveling in opposite directions, parking lots see a lot of side-impact collisions.
• Two-way roads, such as double lane highways, roundabouts, driveways, or anywhere a vehicle enters cross traffic suddenly
These can be some of the deadliest collisions because of the shifting of the body's organs from the impact.
All material in this video is the Copyright of Comedy Defensive Driving School® and is the Federally Registered Trademark of IDT, Inc. All rights reserved 1989-2015
**This course fulfills the requirements of the Traffic Ticket Dismissal for ALL courts in Texas and for Insurance reduction. This course can also be taken voluntarily to brush up on your driving skills.**