Rain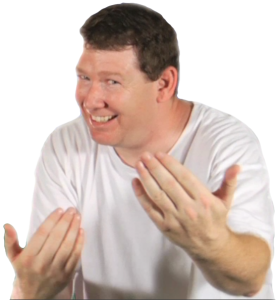 Whenever the road is wet, increase your stopping distance. If you're driving too fast you could lose control, maneuverability and traction Turn on your windshield wipers and headlights. State law requires you to use your headlights when it's raining.
When it's wet outside you should slow down and extend the space between you and the car in front of you to at least 6 seconds. Never use cruise control when the roads are wet. When rain coats the road, cars can kick up a heavy mist, known as road spray. This spray can make traffic all around you seem to disappear from view. Your vehicle is especially vulnerable to being lost in road spray if you're driving a gray, white, blue, black, or even a green vehicle, as these colors tend to blend in and disappear entirely from your field vision.
Anytime there is road spray you should turn on your windshield wipers and headlights. Drivers around you need to be able to see your vehicle when they scan their mirrors before attempting a lane change. You'll appreciate when the driver in front of you has their head lights on, because that enables you to see their taillights through the road spray.
When driving in the rain, the tread depth of your tires is important. Ample tread depth on your tires allows the water to have a place to escape, the grooves on your tires channel built up of water out from under the tire. This keeps the tire in contact with the road. When you don't have enough tread depth, water has no escape path. This allows water to buildup underneath your tires, your car will actually begin to float on this sheet of water, making steering difficult thus thwarting the driving experience. When too much water gets between the tire and the road, hydroplaning occurs. The best way to prevent hydroplaning is to slow down, have good tires, and make sure they are properly inflated.
Pay attention to what's happening ahead of you on the road, water depth on the road can be tricky to judge. In the event of an emergency, brake progressively; never slam on your brakes. Never try to drive in the standing water, especially when you have no idea how deep it is. It only takes around 6 to 12 inches of fast moving water to pick up and carry you and your vehicle away. Even if its not raining, that random stream can still sweep you and your car away.
All material in this video is the Copyright of Comedy Defensive Driving School. ® is the Federally Registered Trademark of IDT, Inc. All rights reserved 1989-2018 **This course fulfills the requirements of the Basic Driver Improvement Course (BDI) the Traffic Collision Avoidance Course (TCAC) and Insurance reduction. This course can also be taken voluntarily to brush up on your driving skills.**