Picking The Right Vehicle For You – Texas Defensive Driving Online Course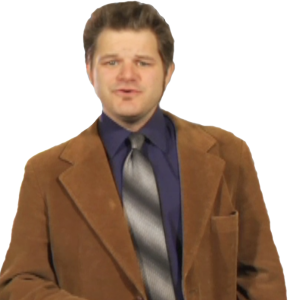 Why is picking the right vehicle for you so important? Simple things such as your seating position and mirror usage could someday save your life or an expensive repair bill. The type of vehicle you drive, and how well you physically fit in it, combined with your experience level are three factors affecting the number and types of crashes you might experience.
Earlier, we talked about the different types of individuals sharing the road. Everyone has different levels of ability behind the wheel. Being honest with yourself about your ability is the best place to start.
Some people are so paralyzed with fear when driving in heavy traffic that they hyperventilate, whereas others hardly notice it. Some people drive so slow in rain they become more dangerous to others than the actual weather itself.
A brand new sports car might make you feel young again but do you have the ability to handle all that power? Buying that new 500 horsepower Corvette is not going to help re-live your youth or make driving easier. So that particular vehicle is probably not the best choice of vehicle for you even if you have been driving for 30 years.
If you're a driver with less than two years driving experience you should probably not be driving any one of the three types of vehicles we are about to discuss. Why two years? Because if you're like the average driver who travels 15-20,000 miles a year, within two years you will have come across many different type scenarios like heavy traffic congestion, road hazards and weather related issues just to name a few.
A new driver needs time to learn. During that learning curve it is best for them to drive a vehicle that doesn't require a greater ability to drive. You might have been driving for a number of years but the type of vehicle you choose to drive can still be the wrong choice for you. Even if you have been driving for years and have never had a collision or even a traffic citation and you experience situations which induce fear when you drive such as rain, passing a semi-truck, driving on twisty roads then you are not a strong driver. These things can make some people extremely apprehensive when driving. Others don't even give it a second thought. It doesn't make them dangerous it just means that in all likelihood they have a greater ability at driving.
All material in this video is the Copyright of Comedy Defensive Driving School® and is the Federally Registered Trademark of IDT, Inc. All rights reserved 1989-2018 **This course fulfills the requirements of the Traffic Ticket Dismissal for ALL courts in Texas and for Insurance reduction. This course can also be taken voluntarily to brush up on your driving skills.**