Physiological Effects – Texas Defensive Driving Online Course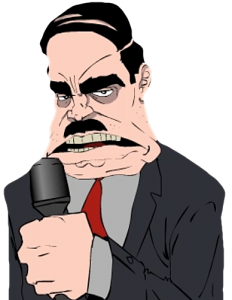 Foster Brooks was a famous comedian whose sole act was playing a drunk. He became popular in the 70's and 80's; if you were born in the 90's you missed a great act. Some would claim he would he was actually drunk during his act however he gave up alcohol in the 60's on a bet.
"Some of you may not know it, but I've been married more than once. In fact I've been married three times. My first wife died from eating poisoned mushrooms…and my second wife died from a fractured skull. She wouldn't eat her mushrooms." Funny stuff if you've ever been married.
Today with the increasing awareness of physiological effects alcohol can have on a person, his act may not be so funny. Taken in small quantities, alcohol has a minimal effect on a person. At higher levels it leads to disorientation, coma and death. Alcohol used in moderation can relieve stress, enhance the taste of foods, and may even be beneficial to health. But the transition zone from safe to unsafe use is very narrow and crossing that zone is so much easier after the first one or two drinks when the depressing effects of the drug are just taking over. It slows down the function of the nervous system, including reflexes, response times and efficiency of muscle responses. This is why drinking and driving, is so dangerous.
There are many famous people who suffered from alcoholic dependence. The second man on the Moon, Buzz Aldrin battled addiction after returning from the Moon. The legendary Dutch Post-Impressionist Vincent Van Gogh believed that his drinking was causing him to go insane. The writer Ernest Hemingway was famous for his alcoholic sprees with F. Scott Fitzgerald, Gertrud Stein, James Joyce and Ezra pounds. Winston Churchill once stated, " I have taken more out of alcohol than alcohol has taken out of me."
All material in this video is the Copyright of Comedy Defensive Driving School. ® is the Federally Registered Trademark of IDT, Inc. All rights reserved 1989-2018