Personality Types
Are you aware of your driving personality? Are you a calm cool collected person outside the car but when you get in, you become a whole different person? Your driving personality could pose a danger not just to you but to others as well. Driving styles fall into a distinct characteristic type depending on how you approach the task of driving. Do you know which type of driver you are?
The nervous driver lacks skills in their driving ability and is intimidated by traffic and highway speeds. They always drive at the speed limit or lower and will not accelerate enough to merge safely with highway traffic.
The opposite of the nervous driver is the overconfident driver. This personality type usually drives in an aggressive manner because they are sure of their capabilities. They speed, change lanes and often feel they are more important than everyone else on the road. Other drivers are just and inconvenience to them.
Related to the overconfident driver is the Immortal driver. This personality type believe that no matter what they do behind the wheel that nothing bad will happened to them. They believe other people die in car crashes, not them. This symptom seems to come on in the teenage years and can last into middle age.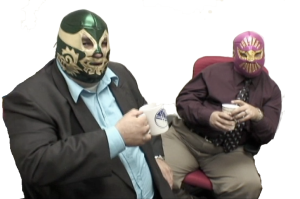 The know it all driver. These drivers believe they know everything about driving. To them they are the best drivers on the road. To them everyone else around them are morons. They tend to vent their frustrations out by making high risk driving decisions.
Then there is the rare driver. This personality type understands that driving is the most dangerous task they can undertake and they make sure they are prepared for it. They realize they need to upgrade their driving skills so they can be prepared for the dangers of driving.
All material in this video is the Copyright of Comedy Defensive Driving School. ® is the Federally Registered Trademark of IDT, Inc. All rights reserved 1989-2018 **This course fulfills the requirements of the Basic Driver Improvement Course (BDI) the Traffic Collision Avoidance Course (TCAC) and Insurance reduction. This course can also be taken voluntarily to brush up on your driving skills.**