Pedestrians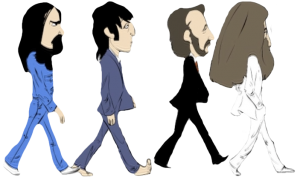 When cars collide with pedestrians there is a high potential for serious injury of the pedestrian. Even a low-speed collision carries a high potential for serious or catastrophic injury, or even death. Most states recognize a pedestrian in the street has the right of way even if they are jaywalking. Remember the adage, "The right of way is a given and not a taken?"
Drivers can avoid pedestrian if the take the following precautions:
• Minimize your distractions. Turn it off the cell phone. Pay attention to the driving environment.
• Keep checking your mirrors.
• Back out of driveways and parking spots slowly.
• Be watchful in school zones and busy shopping centers.
• Clean your windshields and side-view mirrors and adjust them for the maximum advisability.
• Drive to the conditions. In bad weather give yourself time to brake.
• Signal when making turns or changing lanes and stop completely at stop signs.
• Slow down when proceeding through a crosswalk or intersection and watch for pedestrians on the sidewalk.
• When encountering a pedestrian make eye contact and acknowledge that you see them.
Pedestrians can avoid a collision if they take the following precautions:
• First and foremost, don't think that just because you're a "pedestrian" that you have the right to just walk out in front of a moving vehicle.
Ask you self this question, and hopefully you're smart enough to answer it correctly. What is easier to stop a 200lb person walking or a 5,000lb tub of iron traveling at 40 mph? Be smart and don't just assume the driver saw you and is going to stop for you. If you get it wrong…
So where is the deadliest place for pedestrians? Why that would be Florida! Yes, Florida is considered home to the deadliest metropolitan areas in the US. Orlando/Kissimmee, Tampa/St. Petersburg, Clearwater, Jacksonville and Miami/Fort Lauderdale. You have a better chance of surviving a shark attack while wearing a meat vest, than you do crossing the road in Florida. Don't laugh Texas; Dallas and Houston are right behind them regarding pedestrian injuries and fatalities.
All material in this video is the Copyright of Comedy Defensive Driving School® and is the Federally Registered Trademark of IDT, Inc. All rights reserved 1989-2018 **This course fulfills the requirements of the Traffic Ticket Dismissal for ALL courts in Texas and for Insurance reduction. This course can also be taken voluntarily to brush up on your driving skills.**