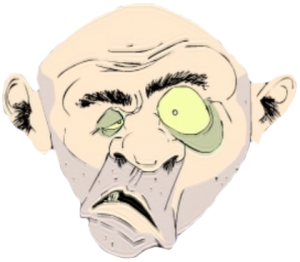 One of the most dangerous things drivers do every day is passing on a two-lane highway.
High-speed head on crashes occur more frequently under these conditions than any other road configuration. There are very specific rules to follow when passing on these types of roads.
When deciding to pass another vehicle there are three things we must be concerned with.
1. Is it legal?
2. Is it safe?
3. Can we make it?
It is illegal to pass on curves and hills or any other place where vision is limited. At intersections and railroad crossings, within 100 ft of a bridge or tunnel, and where passing is prohibited by a solid double line or sign. No passing signs are in place to regulate where passing is allowed and prohibited. Never cross a solid yellow line in your lane unless you are turning and don't confuse these with lines with turn centerlines. Turn centerlines are roadways in the center for left turns in either direction of travel and they may not be used for passing.
Passing etiquette:
• First turn on your turn signal so everyone has a good idea what you're planning.
• Next check your rearview mirror to make sure nobody is passing you.
• Be sure you have the space to overtake the car you're passing.
• Increase your speed if necessary until you are securely around and in front of the car you just passed.
• Now put your signal back on which conveys, " I want to get back in."
• After you've passed the other vehicle if you can see their front tires in your rearview mirror, you've got enough room.
• Then move over and you've successfully passed.
• Now don't forget to shut off that turn signal.
When other vehicles are trying to pass you, make it as easy and safe as possible for the other car to get around you.
• Stay in your lane but move as far right as you safely can.
• When another car attempts to pass you, do not speed up.
• If you have any doubt at all about having the time and space to make a pass don't even try it.
• Never attempt to pass on the right by driving off the paved portion of the highway.
There are times when you will need to pass on the right like when the car ahead of you has slowed to make a left turn, or if it's stopped on the highway or if it's disabled. The shoulder of the road should be used anytime it is necessary to avoid a collision. You can also use the shoulder to swerve to a stop or in case of an emergency.
All material in this video is the Copyright of Comedy Defensive Driving School. ® is the Federally Registered Trademark of IDT, Inc. All rights reserved 1989-2018