Florida – Orientation
You can start and stop this course whenever you want, just click the log out button when you're ready to stop and enjoy. When you're ready to have some more fun just log onto comedydefensivedriving.com and enter your email address and password at the top of the screen. The course will resume from the place where you left off. Lets say you get a call from one of your friends and during the call you miss a piece of information on the course.
Click on the review button and choose the items you want to review. If you want to know how far you are into the course or how much more laughter you have until you're done, all you have to do is click the progress button. Finally, there is a small test and you must score at least %80 in order to pass.
Defensive driving has been proven to reduce deaths & injuries on American road ways. This driving safety course is designed to prevent cheating. Any attempt to circumvent this state approved driver safety program may result in the following. Loss of certificate of course completion, the payment of court fines, higher insurance premiums and forfeiture of payment for this program.
If you don't complete this course your license could be canceled.
There are breaks programed into the course so you will not be able to go straight through the course. Certain sections of this course contain prompts for the user to continue. These are mainly added to allow the user to complete this course at their own pace as well as help verify course attendance. When you come across the next prompt you may continue by clicking on it.
Throughout the course you will be asked a series of questions marked with the heading Identification Test. These test questions are based on the license plate number and drivers license you entered during registration. You did put them in correctly didn't you? If not your certificate may be delayed. When asked a test question you will have 3 answers to choose from, the correct answers will reflect the data we've obtained from third-party agencies. If the information on record does not reflect your current status it is possible that your information has not been updated by a third-party agency, in this instance you should choose the answer that best reflects your past or present history. The State of Florida requires that a student completes a full 4 hours on the course, plus 1 hour of break-time. If you go straight through the course you'll need to sit through the hour of breaks before you're able to graduate. However, in order to spend only 4 hours on the course you can log off and while your logged off, our system will calculate it towards your hour of break-time. We suggest that you log off and come back the next day or week or whenever you have more time and then complete the course.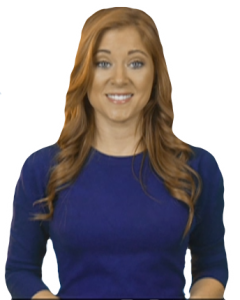 As you're watching the course you'll need to watch each clip in its entirety if you log out half-way through a clip and haven't watched it to the end, you'll need to watch it all over again. Each clip must be watched in its entirety. No exceptions
We're going to kid around a little but it's important you learn as well as laugh so pay attention and try to keep up.
If you're doing this to satisfy court requirements because of a traffic violation, this course can help make you a safe driver and maybe save a life or two or you could be taking this course to save money on your insurance.
This course highlights such topics as: The rules of the road, immediate action drills for life threatening situations, the importance of wearing safety belts and not drinking and driving.
All material in this video is the Copyright of Comedy Defensive Driving School. ® is the Federally Registered Trademark of IDT, Inc. All rights reserved 1989-2018 **This course fulfills the requirements of the Basic Driver Improvement Course (BDI) the Traffic Collision Avoidance Course (TCAC) and Insurance reduction. This course can also be taken voluntarily to brush up on your driving skills.**