Off Road, Skid Recovery
AAA Foundation states "Pavement edge drop-off crashes are more than twice as likely to be fatal relative to other crashes on similar roads."
Returning to the road quickly is not as important as returning to the road safely. Improper recovery can lead to loss of vehicle control, possible collision with other objects or a vehicle rollover.
A simple recovery plan for running off the road is to slow down and NOT slam on the brakes, but keep both hands on the wheel and when you have slowed down enough, move back onto the lane of traffic – gently. Don't jerk the wheel over. Sometimes the off road portion on the right is dirt or gravel. If this is the case prepare for your steering wheel to pull harder to your right.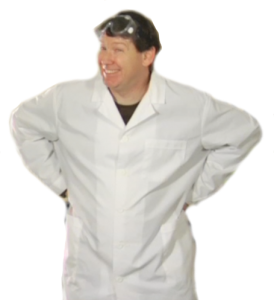 Skid Recovery
When a vehicle looses' traction due to wet or slippery road conditions, the vehicle can go into a skid. To prevent skidding, simply slow down on wet roads.
• Slow down when you approach curves and intersections
• Avoid over-braking in situations where you have to brake quickly by pumping your brakes or applying steady pressure if you have anti-lock brakes
• If you car goes into a skid, take your off the accelerator or gas pedal. Do not brake.
• Braking could aggravate the skid and you don't want an aggravated skid.
• Turn your steering in the direction you want to go. (Example) If the front of your car start skidding to the left turn your wheel to the right but don't overcorrect.
Front wheel drive vehicles are very difficult to skid since the car is being pulled from the front and not pushed from behind, however they can be put into a skid. In a front wheel drive skid the back end is sliding.
All material in this video is the Copyright of Comedy Defensive Driving School® and is the Federally Registered Trademark of IDT, Inc. All rights reserved 1989-2018 **This course fulfills the requirements of the Basic Driver Improvement Course (BDI) the Traffic Collision Avoidance Course (TCAC) and Insurance reduction. This course can also be taken voluntarily to brush up on your driving skills.**