No Insurance, or Lose Your License
In Texas the law requires those who drive in Texas to pay for the accidents they cause. You do this by buying auto liability insurance. Why do you need Liability insurance? Because Texas Law states that you must maintain a minimum amount of liability insurance.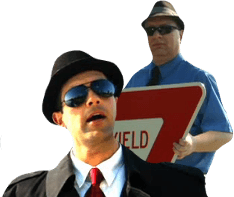 Car owners and operators are responsible for damages or injuries they cause. In Texas minimum coverage is
• $30,000 for each injured person,
• up to $60,000 total per accident, and
• $25,000 for property damage
This basic coverage is called 30/60/25 coverage.
Texas penalties for violating financial responsibility law is between $175 and $350 for the first conviction and a subsequent conviction fine is between $350 and $1000 with suspension of your drivers license and impoundment of your vehicle. Texas permits, "Proof of Self Insured Motorist Coverage" meaning you have the financial ability to pay for accidents out of your existing available funds.
Because of car prices and the high cost of medical care, the minimum amounts might not be enough to pay all of the other driver's costs if you're in an accident. Other drivers could sue you to collect the difference. Consider buying more than the basic limits to protect yourself financially.
Liability insurance does not pay to repair or replace your car or to treat your injuries only the damage or injuries you do to someone else. Consider buying other types of coverage – such as medical payments, collision, and comprehensive – to pay for these expenses.
Proof of Financial Responsibility
When you buy an auto policy, your insurance company will send you a proof-of-insurance card. You must show your current card when you
• are asked for it by a police officer
• have an accident
• register your car or renew its registration
• get or renew your driver's license
• have your car inspected.
The penalties for violating the state's financial responsibility laws are:
• First offense: fine of $175 to $350
• More offenses: fine of $350 to $1,000, suspension of your driver's license, and impoundment of your automobile
• Offense without a driver's license: $2,000 maximum fine, 180 days in jail, or both
• Offense if you cause an accident with serious injuries or death: $4,000 maximum fine, one year in jail, or both.
In Texas you must have available to show proof of insurance, car registration, and a current inspection sticker at all times.
All material in this video is the Copyright of Comedy Defensive Driving School® and is the Federally Registered Trademark of IDT, Inc. All rights reserved 1989-2018 **This course fulfills the requirements of the Traffic Ticket Dismissal for ALL courts in Texas and for Insurance reduction. This course can also be taken voluntarily to brush up on your driving skills.**