Maintaining Your Momentum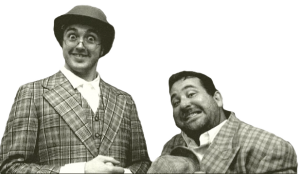 Now that we've got your vehicle up to spec you need to get moving and stay moving. Our focus should be shifted towards keeping the massive flow of traffic moving.
Momentum is movement. When you kill momentum of others behind you, you effectively start the acceleration process over for everyone around you and that wastes gas. This is caused by not paying attention or not thinking about the big picture.
Consider this scenario. You're sitting at a traffic light and you're not paying attention. Now when the cars in front of you pull away, because you're preoccupied or just slow to get moving, you take little bit of extra time to get going. It might only be 3-4 seconds to you, but you might keep two or three cars from making it through the light as well. Now you've wasted the time of the people behind you who are trying to get through that light too. So you leave them there sitting burning more fuel because they started going a little later. Then they had to stop… and now they have to do it all over again.
You might think to yourself, "How could it be? Just taking a few seconds longer to get though a light make that big of a difference?" It could be you're turning into a parking lot making others on the street stop because they have to wait on you to turn in. Maybe your taking your time getting up to speed as you merge onto the freeway and you make the others already up to speed have to start braking. Maybe you take too long to move into your exit-lane causing everyone in that lane behind you to have to hit their brakes Even if just for a moment, the damage is done. Just multiply similar scenarios a million times a day, everyday, every week. It all adds up. Wasted fuel consumption, wear-n-tear on your vehicle, not to mention the increase in greenhouse gases. By doing this you're wasting gas and creating more pollution. We don't want to give you the idea that your brake pedal is bad. Every time you press your brake pedal you lose momentum and it takes further momentum to get it all going again.
In order to get back up to the speed you were driving you have to accelerate and use more gasoline. It only makes sense that if you can limit the use of your brakes you can use less gas. Maybe try left-foot braking. Or just shift lanes for most obstructions they come upon. That's why those other lanes are there, to move into, to keep up your momentum. And you would save a considerable amount of momentum over the course of a year, especially if you drive a big, heavy vehicle.
Momentum is your friend. Braking and acceleration are your enemies. Let's take a look at what happens when you neglect to use different paths of travel when coming upon interference in the roadway. To begin with, you should be paying attention to what is going on. That alone will save you a lot of gas consumption. When someone slows ahead of you and if you are being attentive, you could react by moving left or right into an open lane and not have to brake or accelerate. There is also another underlying effect when not applying your brakes. You are not shifting the energy of your vehicle from back to front; then you are keeping greater control of your vehicle. Control of direction and motion is greater under acceleration than braking and that makes your travel safer.
All material in this video is the Copyright of Comedy Defensive Driving School® and is the Federally Registered Trademark of IDT, Inc. All rights reserved 1989-2018 **This course fulfills the requirements of the Basic Driver Improvement Course (BDI) the Traffic Collision Avoidance Course (TCAC) and Insurance reduction. This course can also be taken voluntarily to brush up on your driving skills.**