Losing Your License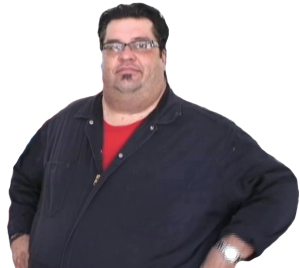 Florida drivers must maintain the minimum amount of liability insurance to operate a vehicle on the roadway. Owners and operators of motor vehicles are financially responsible for damages or injuries they cause to others. If not, be able to prove you can self-insure yourself. You also need proof of insurance to get your license renewed or your license plate tag renewed.
The minimum liability insurance coverage required in Florida is as follows:
• $10,000 Bodily Injury Liability (BIL)
• $20,000 Bodily Injury Liability to two or more persons
• $10,000 Property Damage Liability (PDL)
• $30,000 Combined Single Limits
If convicted of Driving Under the Influence, you are required to obtain a FR-44 to show proof of higher liability limits of $100,000 / $300,000 (BIL) & $50,000 (PDL)
Florida law requires you to have the minimum amount of liability insurance if:
• You are in a collision where you are at fault
• Your license is suspended for too many points
• You receive a citation for DUI, resulting in a revocation
• Your license is revoked for being a habitual traffic offender
• Your license is revoked for any serious offense the Department of Highway Safety and Motor Vehicles deems.
If you are involved in any of the above violations and do not meet Florida's minimum liability insurance requirements, your driver's license and tags are subject to suspension for up to three years. At which point getting your driving privileges back might require you to pay a reinstatement fee and show three years of certified proof of full liability insurance. s.324.071, F.S.
License Suspension and Revocation
If you become a habitually unsafe driver, your license can be suspended, revoked or canceled.
Suspension:
Suspension means the temporary withdrawal of a licensee's privilege to drive a motor vehicle. Under certain circumstances the court will suspend your driver's license for such infractions as: s.322.275, F.S.
• If the court feels the seriousness of your offense warrants a license suspension. s.322.272, F.S.
• If you make a fraudulent drivers license application.s.322.271, F.S.
• If you allow your license to be used for a purpose that is against the law. s.322.271, F.S.
• Refusing to take a test to prove you are not driving impaired. s.322.271, F.S.
• If you earn 12 or more points as determined by the Florida point system. s.322.273, F.S.
• Florida will refuse a driver's license to any student who is truant from school. Truant from school means skipping. s.1003.27, F.S.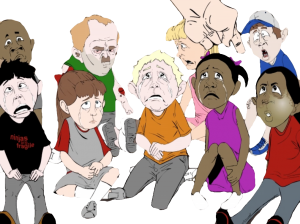 • Skipping from school, will lose you your driving privilege. Or, if you already have a license, the state will suspend it. s.1003.27, F.S.
Revocation:
Revocation means the termination of a licensee's privilege to drive. A License can be rviked under the following circumstances:
• Killing someone because of reckless driving will take you that route.
• Three charges of reckless driving will get you the same punishments.322.271(b), F.S.
• If you are found guilty of driving while under the influence of alcohol, two or more within a five year period, your license will be revoked s.322.271(f), F.S.
• If you are found guilty of driving under the influence of a controlled substance s.322.276, F.S.
• Using a vehicle in a felonious manner. s.322.264(c), F.S.
• Not stopping to give help when the vehicle you are driving is involved in a crash causing death or injury. s.322.264(e), F.S.
• If you've committed an immoral act in which a motor vehicle was used. s.322.267, F.S. – 15 convictions for traffic offenses in which receive points that will cost you quit a bit of time away from the steering wheel. s.322.2642, F.S.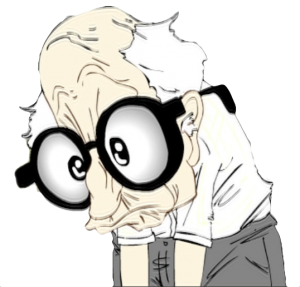 • If you have bad vision or other medical conditions that might prevent you from controlling your vehicle properly s.322.271, F.S. Florida can revoke your license for this. This revocation will last until the health issue has cleared up, which could possibly mean forever if it is an untreatable condition such as blindness.
Be very aware: Having offenses in other states that would be revocable offenses in Florida, will also count as a viable reason for revocation of your license in Florida. s.322.271, F.S. False insurance claims or patient brokering by a Health Care Provider is another condition that could cause your license revocation. s.817.234 & 817.505, F.S.
All material in this video is the Copyright of Comedy Defensive Driving School. ® is the Federally Registered Trademark of IDT, Inc. All rights reserved 1989-2018 **This course fulfills the requirements of the Basic Driver Improvement Course (BDI) the Traffic Collision Avoidance Course (TCAC) and Insurance reduction. This course can also be taken voluntarily to brush up on your driving skills.**