Legalities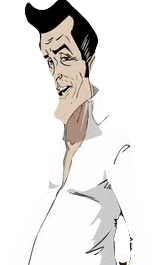 The national standard for the presumptive level of impairment is a BAC of .08. This is the level of alcohol concentration in the blood at which a driver is presumed to be to impaired to drive a vehicle with no other evidence required. That doesn't mean that you can't go to jail with a BAC under .08.
The tolerance level for alcohol is different in everyone. Some people after having only one drink don't even appear to be intoxicated at the slightest, while others are already apparently tipsy, yet, unfortunately both of them may say, "Hey, I only had one drink… I can drive."
The consequences of the decision may result in serious penalties. In all states a person may be convicted of driving while intoxicated with a Blood Alcohol Content or BAC of only .08. However drivers can be stopped and cited for impaired driving due to alcohol or other drugs, regardless of BAC. Punishment for DWI varies depending on times you've been convicted. If you were to kill someone it is considered intoxication manslaughter and it is classified as a Class 2 felony. In addition to the above you will be bombarded with additional costs, like bail, towing, impound fees, your legal fees, additional court fees and increasing your insurance cost. With the Implied Consent Law, if you're pulled over and you refuse to submit to a breathalyzer test, it's not a crime but it does carry a six months license suspension.
All material in this video is the Copyright of Comedy Defensive Driving School® and is the Federally Registered Trademark of IDT, Inc. All rights reserved 1989-2018 **This course fulfills the requirements of the Traffic Ticket Dismissal for ALL courts in Texas and for Insurance reduction. This course can also be taken voluntarily to brush up on your driving skills.**