Legal Requirements of Seat Belts
Make sure children are in a properly installed, federally approved, crash tested infant carrier safety seat. s.316.614, F.S. in the back-seat facing the rear of the vehicle and properly secured by a safety belt preferably, they should be placed in the middle of the back seat in case there is side impact, there's kind of a safety zone in the middle. If they must ride in the front, make sure the seat is pulled all the way back and the passenger's side and front airbag is turned off. Rear-facing car seats are made for infants, because their neck muscles aren't strong enough to take the force of a crash.
Carriers or an integrated child seat must be used for infants 3 years of age and younger. For children 4 to 5, a carrier, an integrated child seat or seat belt may be used. s.316.613, F.S. Always secure your infants, because deaths of children have occurred at speeds of less than 10 mph. When choosing a safety seat for your child, remember these four points.
It must Have: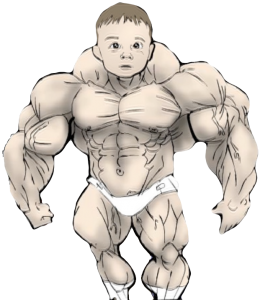 • A seal of federal approval
• Fit properly in your car
• Be the proper size for your child;
Check the instructions that come with it for proper installation and adjustment. Florida law requires the driver and any front seat passenger to wear seat belts when a vehicle is in motion and any passengers younger than 18 years of age riding anywhere in a vehicle must be secured by a seat belt. If you have any passengers under the age of 18 or if your under18 and a police officer sees you not properly buckled up, the officer can stop you for not wearing your seat belt. If you're over 18 years you could be cited for a moving violation and you have a passenger under 18 who's not properly secured. You will have 3 points assessed against your driver's license. As the driver, it's up to you to make sure everyone in your car is buckled properly.
All material in this video is the Copyright of Comedy Defensive Driving School®  and is the Federally Registered Trademark of IDT, Inc. All rights reserved 1989-2018 **This course fulfills the requirements of the Basic Driver Improvement Course (BDI) the Traffic Collision Avoidance Course (TCAC) and Insurance reduction. This course can also be taken voluntarily to brush up on your driving skills.**