Left-Foot Braking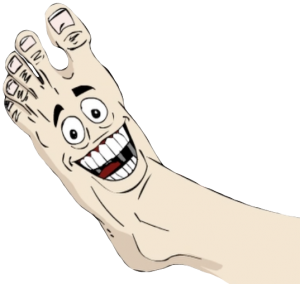 Left-foot braking is a method that has been used for years by the top racing drivers all over the world.
Left foot braking is the technique of using your left foot to operate the brake pedal, leaving the right foot dedicated to the throttle pedal. This can be used to decrease the reaction time spent between the right foot moving between the brake and throttle pedals. To also use to control or aid the load transfer a vehicle suffers when its weight and kinetic energy shifts from accelerating to braking and then back again.
There are many myths and misconceptions about left foot braking. One of them being that left foot braking will cause you to crash because your head will be confused and your legs won't know what pedal to push. Left-foot braking is faster to react and gives you a much greater stability to control your vehicle when going from accelerating to braking. If you left foot brake, you can start applying the throttle while you're still on the brakes during the first part of the turn. You will find that once you have the technique down you will be able to transition smoothly off of the brakes, as you go smoothly on to the throttle. There isn't that bit of transition time. The car stays happy and stable all the way through the corner. It might seem a little strange at first, but after a few times in an empty parking lot you should become comfortable enough to venture out onto the roads in no time.
All material in this video is the Copyright of Comedy Defensive Driving School® and is the Federally Registered Trademark of IDT, Inc. All rights reserved 1989-2018 **This course fulfills the requirements of the Traffic Ticket Dismissal for ALL courts in Texas and for Insurance reduction. This course can also be taken voluntarily to brush up on your driving skills.**