In Car Distractions
In car distractions is the number 6 cause of motor vehicle collisions. Have you ever seen drivers eating, lighting a cigarette, putting on makeup or talking on a cell phone? Maybe you're distracted trying to find your favorite song on the radio. How about doing all four of these things at once? Do you think these people are distracted?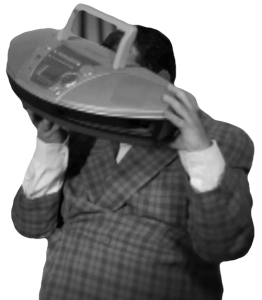 How well do you think they would react to a traffic emergency?
Never wear headphones over both ears while driving. How you going to hear the sirens from an emergency vehicles approaching? Research shows that drivers who are distracted have a much slower reaction time and have difficulty maintaining their speed and lane position. In car distractions are to blame in some aspect for 80% of crashes.
Drivers who are distracted can loose their focus on the driving task. They could miss a stop sign, run a red light or swerve into oncoming traffic. Do yourself a favor and keep your distractions to a minimum. Put the phone away and apply your makeup at home. In car distractions are to blame for up to 80 percent of car crashes.
All material in this video is the Copyright of Comedy Defensive Driving School. ® is the Federally Registered Trademark of IDT, Inc. All rights reserved 1989-2018 **This course fulfills the requirements of the Basic Driver Improvement Course (BDI) the Traffic Collision Avoidance Course (TCAC) and Insurance reduction. This course can also be taken voluntarily to brush up on your driving skills.**