Implied Consent – Open Container Laws – Zero Tolerance
Implied Consent
In Florida, if you are suspected of driving impaired, the state of Florida reserves the right to administer physical tests and to test for chemicals in your system. Some of the tests might include a breath test, a urine test or a blood test. The first one they will ask you to take will be a breath test.
You may refuse to take the breath test but that will be an automatic one-year suspension of your driver's license. If you refuse the test for a second time, your driving privileges will be gone for an additional eighteen months and you will be charged with a 1st degree misdemeanor. That's it, the Florida law.
If you refuse to, your driving privileges will be taken away from you for up to 12 months. s.316.1932, F.S. If choose to, then you have to blow under a .08. If you do, your license will not be suspended. If you blow .08 or above, your license won't be taken away but your refusal will earn you at least a night in jail and maybe more later.
• Fines not to exceed $1,000. A ten-day car impounding.
• Probation. At least 50 hours of Community Service.
If the officer believes you have been driving under the influence of drugs, they might ask you to submit to a urine test. If you refuse this test, your license could be suspended for a year to a year and a half, or 12 months to 18 months. s.316.193, F.S. The point is your license will be taken away for 12 months to a year and a half if you refuse the urine test. s.316.1932, F.S. The last test you will have the opportunity to refuse is the blood test. Refusal will result in suspension of your license for 365 days to 18 months. s.316.1932, F.S. The fact that you refuse the blood test is a misdemeanor that just might come into play in court later. If you're so out of it, or if you have been in a crash, and are knocked unconscious, the state can still take your blood for testing s.316.1932, F.S. In Florida, if you cause death or serious bodily injury in an crash, the officer that believes you are impaired can forcibly obtain a blood sample from you.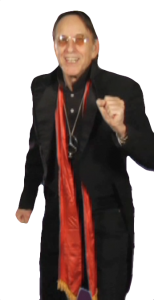 Open Container Laws
In Florida open containers of alcohol in your car are illegal. s.316.1936, F.S. If the seal of the alcohol bottle was broken at the party leave it there. Even if you are the designated driver leave it there. If any alcohol container is within reach of you or any passenger you are in violation of this law. If you drive an SUV or station wagon that means the container must be in the very back of the vehicle where the driver or passenger cannot reach it. If you drive a pickup the container must be in the bed area. If the pickup has a sliding glass rear-window the container must be far enough back so that neither the driver nor the passenger can reach it. All sealed bottles or unopened cans are better off traveling in the trunk. The open container law does not apply to taxi cabs, buses, limousines or the living quarters of a motorized home. You must be 21 years of age to participate.
Zero Tolerance
Florida's "Zero Tolerance" law makes it illegal for a minor to drive with any detectable amount of alcohol in his or her system. s.322.056, F.S. If you're under 21 years old and pulled over for suspicion of impaired driving, the police officer will ask you to submit to a breath test. If there is any detectable amount of alcohol in your bloodstream you will automatically go to jail and forfeit your driver's license. Next comes attorneys along with court dates and fines, community service and alcohol awareness programs. Wait until you are 21 to even consider drinking. There is plenty of time to drink after 21.
All material in this video is the Copyright of Comedy Defensive Driving School® and is the Federally Registered Trademark of IDT, Inc. All rights reserved 1989-2018 **This course fulfills the requirements of the Basic Driver Improvement Course (BDI) the Traffic Collision Avoidance Course (TCAC) and Insurance reduction. This course can also be taken voluntarily to brush up on your driving skills.**