How Speed Effects Reaction Time – Florida Traffic School Online Course
How Speed Effects Reaction Time
How Speed Effects Reaction Time is defined as the time it takes to see a danger until the time it takes to avoid that danger. Your reaction time to stimulus can differ according to the stimulus. If you see a big spider on your arm, your reaction time will be faster than if it's a little spider on your arm.
How speed effects reaction time – it usually takes the average driver between one and one and a half seconds to visually acknowledge and then act on any given situation. It is estimated that a two second interval provides the driver time to steer and brake out of problems at speeds up to 35 mph in the best driving conditions on a dry surface. If you are traveling at 70 mph it would take approximately 3 seconds to rectify your situation.
This is the order of events.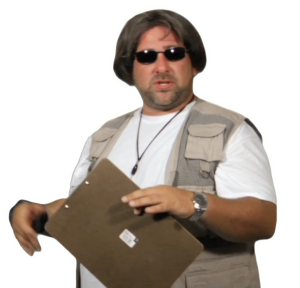 • You see the potential problem, then your brain has to process the information there goes 1 to one and a half seconds.
• Then your brain has to send a reaction to your limbs to take evasive action.
• Which finally waits for your vehicle to respond there goes another 2 to 3 seconds.
Depending on the speed your vehicle is traveling it takes a total of 3 to 4 and half seconds for you to satisfactorily rectify a driving quandary. Remember these figures are based on pristine driving conditions. If you are traveling at a speed of 60 mph you will be traveling at about eighty-eight feet per second on a dry surface on a clear day. At four seconds you would have travelled more distance than a football field. Thats over one hundred yards or over three hundred feet.
All material in this video is the Copyright of Comedy Defensive Driving School® and is the Federally Registered Trademark of IDT, Inc. All rights reserved 1989-2015
**This course fulfills the requirements of the Basic Driver Improvement Course (BDI) the Traffic Collision Avoidance Course (TCAC) and Insurance reduction. This course can also be taken voluntarily to brush up on your driving skills.**