Gender
There have been many comedians who have used the topic, "Are men better drivers or do women win the battle?" Men will always say men are the better driver… unless they are with the woman they are trying to impress. Woman will always say they are the better driver regardless of who they are with.
According to a study by Quality Planning. Men are 3.4 times more likely than women to get a ticket for reckless driving and 3.1 times as likely to be cited for drunk driving. Women are on average less aggressive and more law-abiding drivers, attributes that lead to fewer accidents.
When it comes to insurance, men are paying for their unsafe behavior. Insurance company underwriters focus on what classes of drivers have the lowest amount of claims and for now, that is women. As a result, in most states, auto insurance rates are lower for women.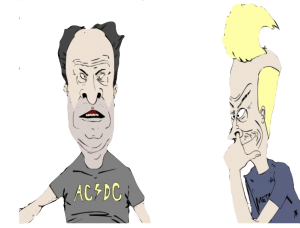 Men fare particularly badly when the statistics get deadly serious. On average over 11,000 male drivers die each year in U.S. traffic accidents, compared with just under 5,000 women drivers. Those rates skyrocket for teenage drivers to 9.2 deaths per 100 million miles for males 16 to 19 years old and 5.3 deaths for female of the same age. The advantage women have had by avoiding aggressive driving may be eroding among teenagers largely because of distractions while driving. Increasing numbers of teenage female drivers had been involved in accidents or had near misses because of distracted driving with cell phones, music players and friends in the car, among other causes, this according to a survey co-sponsored by Liberty Mutual Insurance.
All material in this video is the Copyright of Comedy Defensive Driving School. ® is the Federally Registered Trademark of IDT, Inc. All rights reserved 1989-2018 **This course fulfills the requirements of the Basic Driver Improvement Course (BDI) the Traffic Collision Avoidance Course (TCAC) and Insurance reduction. This course can also be taken voluntarily to brush up on your driving skills.**