Following Distances
You must do everything you can to avoid accidents. Duh! Following other vehicles too closely can lead to accidents. Duh, again! If the vehicle stops suddenly you might not have enough room to stop safely.
At any speed on dry, even pavement, use the three-second following rule:
• Watch the vehicle in front of you pass a fixed object like a road sign, an overpass or some other type of stationary object.
• Count one-one thousand. two-one thousand, three-one thousand.
• If you reach three-one thousand before you have reached the object, you have plenty of room to stop.
• Try to fix the distance into your mind for a reference.
• When the speed limits are higher the distance between you and that car will be greater.
• If the roads are wet, double the distance to six seconds.
• If there is snow and ice on the road, triple your following distance to 9 seconds or better yet use the, "Stay at home and watch TV" following distance rule.
• If you are pulling a trailer or driving a heavier vehicle such as a motor home or truck, double, the three seconds for dry pavements, triple the three seconds for wet pavements and quadruple the distance for snow and ice.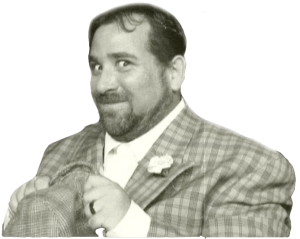 Never follow a semi-trailer too closely. If you can't see the driver in his rear-view mirror they can't see you. How are you going to know if they see something that will require them to stop suddenly?
If you're behind a motorcycle give them plenty of room to stop. They are lighter and can stop quicker than a car.
If you are being followed to closely by another vehicle, increase your following distance to the vehicle in front of you. They are creating a dangerous condition for you if you have to stop. Increasing the space to the vehicle in front of you will give you more room to stop safely and hopefully the tailgater will have room to avoid hitting you. The old saying, "If they hit me from behind its their fault" is not a good excuse.
Remember you must do everything you can to avoid an accident. Duh!
All material in this video is the Copyright of Comedy Defensive Driving School. ® is the Federally Registered Trademark of IDT, Inc. All rights reserved 1989-2018