Driving In Traffic – Florida
Driving in traffic is a time-wasting bummer. With the price of gasoline today, sitting still in traffic can cost you every time you leave your house. If we spend less time sitting in traffic, we burn less gasoline. This in turn reduces pollution and saves us all money. Think how many barrels of oil we could save if we all worked together to make it a little easier to get where we are going.
Always attempt to drive with the flow of traffic. If everyone is passing you on all sides move over one lane to the right and keep doing so until you find a lane that suits your driving speed. Move to the right when faster traffic approaches. This one act of awareness can greatly reduce traffic congestion.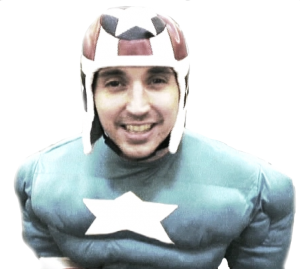 Try not to drive side by side or in bunches. Giving yourself and others more space on all sides will increase the amount of time you have to react in a sticky situation. More speed means you need more space for reacting and braking. Let others know your intentions by always using your turn signals. When two cars are trying to occupy the same piece of freeway at the same time the left lane takes priority. The left is where the faster traffic travels so it makes sense that someone moving left to right might be moving faster and a faster traveling vehicle should always be given the right-of-way. So when driving in traffic, plan your exit. Don't wait until the last second to make your move and make your lane changes slowly and confidently ahead of time so as not to disrupt the flow of traffic.
All material in this video is the Copyright of Comedy Defensive Driving School. ® is the Federally Registered Trademark of IDT, Inc. All rights reserved 1989-2018 **This course fulfills the requirements of the Basic Driver Improvement Course (BDI) the Traffic Collision Avoidance Course (TCAC) and Insurance reduction. This course can also be taken voluntarily to brush up on your driving skills.**