Combining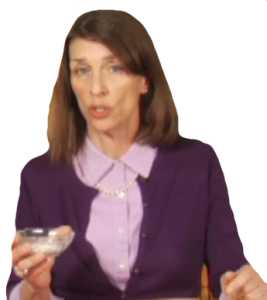 It's estimated that over-the-counter & prescription drugs account for upwards of 70 percent of all drug purchases. When individuals are pulled over for Driving Under the Influence, prescription drugs are the most commonly found addition in combination with alcohol in the bloodstream. Not only can they affect your driving performance, they can affect your hour-by-hour performance. By law, drug labels provide adequate directions and their expected results when in use. Warnings against using the medication while driving or operating heavy machinery should be strictly followed.
You should avoid driving on:
• Cold and allergy medications that contain Antihistamines such as Allegra any medications containing Amphetamines that help you stay awake like Pep pills,
• No-Doze or Stay-Alert, sleeping pills or sedatives like like Tylenol PM and benzodiazepines that cause you to relax such as Valium.
Avoid driving on illegal drugs like marijuana. Common names: include Pot, Herb, Bud, Dope, Spliff, Reefer, Grass, Weed, Ganja, 420, Schwag, Smoke, Mary Jane, Gangster, Boom, Skunk.
Studies of the effects of marijuana on driving performance using voluntary human guinea pigs, have resulted in the following findings:
• The subjects showed slowed complex reaction times allowing them less time to avoid hazards.
• They were more likely to make errors recognizing and interpreting traffic signs, signals and pavement markings during their euphoric highs.
Because Chronic , a very high-quality weed generally with red hairs in it , produces a more passive behavior, there is a tendency to drive at slower speeds than normal.
Ganja lowers your attention span and limits your multi-tasking concentration abilities. Ganja also lessens your ability to accurately judge time and distance which we all know causes problems when passing, following or stopping.
Cocaine is classified as a stimulant. It can produce extreme mood swings from feelings of joy and happiness to severe depression. Side effects can include blurred vision, accelerated heart rates, the inability to shut up, and extremely enlarged egos and that reduces your ability to drive safely.
Combining alcohol with any other drug it is likely to produce a synergistic effect and the outcome of which no one could predict. You might only have one drink, but mix it with a concoction of Ambient, Zanax, Weed, fresh chronic and organic speed and who knows what kind of mess you'll be out on that road. Considering all these facts and the potential for trouble, why in the world would you ever want to drive high?
All material in this video is the Copyright of Comedy Defensive Driving School® and is the Federally Registered Trademark of IDT, Inc. All rights reserved 1989-2018 **This course fulfills the requirements of the Traffic Ticket Dismissal for ALL courts in Texas and for Insurance reduction. This course can also be taken voluntarily to brush up on your driving skills.**