Collision Traps
Traffic collisions usually fall into one of four common types:
• Vehicle collisions
• Collisions with pedestrians and cyclists
• Collisions with animals
• Collisions with objects.
Most collisions are caused by driver error. Although some collisions are a result of mechanical failure or hazardous road conditions these can still be blamed on the driver for not maintaining his car or failure to slow down.
Collision traps occur when a driver is placed in situation where a collision can happen:
• Following another vehicle to closely places you in a collision trap
• Driving in a pack of traffic on the highway. You are prevented from moving left or right, you are in a collision trap
• Taking your attention off the road to adjust the radio, apply your make-up, talk on the phone or chat with your passenger. These can all lead to a collision
Some of the more common places collisions occur are in neighborhoods.
• A study in 2004 revealed that nearly 52% of all collisions occur within 5 miles from home
• Parking lots. Cars backing out at the same time quite often don't see each other and they bump. If the lot is within 5 miles of home this qualifies as a neighborhood collision as well
• Daily commuting in large metropolitan areas
• Drivers are sitting in traffic for hours traveling to and from work. (Some use this idle time catch up on work or eating that sausage and biscuit from yesterday – The one that fell out of the bag and they found it when the were looking under the seat.)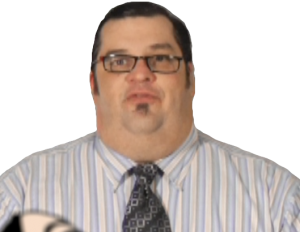 Not every collision can be avoided but there are steps drivers can take to be safe on the roads.
• Pay attention to the road and pay attention to other drivers
• Be prepared for a collision by wearing your seat belt and remain alert
All material in this video is the Copyright of Comedy Defensive Driving School. ® is the Federally Registered Trademark of IDT, Inc. All rights reserved 1989-2018 **This course fulfills the requirements of the Basic Driver Improvement Course (BDI) the Traffic Collision Avoidance Course (TCAC) and Insurance reduction. This course can also be taken voluntarily to brush up on your driving skills.**