Breakdowns
Breakdowns – The simple definition for breakdown is: The act or process of failing to function or continue. Breakdowns are perhaps one of the most annoying things to deal with on the road. Most breakdowns could have been prevented if the tires were properly looked after or you had plenty of gas.
Some breakdowns however cannot be prevented. For whatever reason you are now stranded on the freeway. Not only is this inconvenient it can also be dangerous. There are certain procedures to follow in the event you have a breakdown and your car fails to function.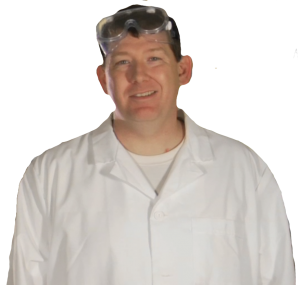 Make every attempt to move your car off the road.
If you can't get your car completely off the road then do the following: Throw your hands in-the-air and yell… God, why have you given me a lemon that does nothing but breakdown!
After you compose yourself:
• Try to steer the car off the pavement to the right
• If your car is in a dangerous area and could possibly be hit by another vehicle, then get everyone out of the car.
• If you have emergency flares or portable warning devices, deploy them.
• Activate your hazard lights, tie a white cloth to the antenna or raise the hood – These actions should warn others that you are having a breakdown.
Hopefully a good Samaritan or a tow truck will happen by to assist you. Standing on the side of the road trying to flag down a passing motorist is unsafe. Just because you are stranded does not mean they will see you.
Today you would have to be in the remote sections of Siberia to be out of range of a cell tower. Once you have followed these procedures, do the following:
• Pull your cell phone out and call for help.
• If you feel like you are in an unsafe area stay in your car with doors locked and windows up – Call 911 and report that you have had a breakdown and you feel like your life could be in danger. Never just get in a another persons vehicle and go off with them – you never know when one of those "Good Samaritans" is a cannibal.
You can be better prepared for this by having the following items in your car:
• Safety triangle reflectors
• Flash lights with batteries and spare batteries
• Tire sealant
• First aid kit
• Fire extinguisher
• Battery cables
• Tow cable or strap
• A tool kit with essential tools
*** You should also keep these items in your car if you are unfortunate to have a breakdown during inclement weather:
• Warm coats, hats and gloves
• A raincoat or umbrella
• Warm blankets
• A pack of candles and a lighter (a simple candle can raise the temperature in your car 30 degrees if its cold)
• Comfort food and drinks
• Something too read
You can't predict a breakdown but you can prepare for one – Now grab a pack of matches and teach that sucker who's boss.
All material in this video is the Copyright of Comedy Defensive Driving School. ® is the Federally Registered Trademark of IDT, Inc. All rights reserved 1989-2018 **This course fulfills the requirements of the Traffic Ticket Dismissal for ALL courts in Texas and for Insurance reduction. This course can also be taken voluntarily to brush up on your driving skills.**