Bicycles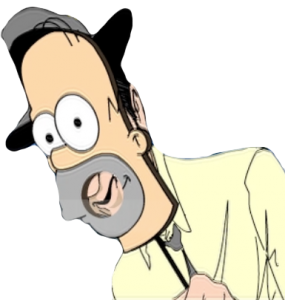 Bicycle riders have the same rights on the road as you with the exception of right of way.
Bicycle riders have the right of way over drivers.
Bicycles have the right of way:
• At intersections, when making left and right turns and
• When changing lanes
Bicyclists are less protected than you are in your vehicle. If you're a bike rider all the same traffic laws apply to you just like they do to vehicles. Bicycle riders are required to abide by all traffic laws that apply to motor vehicles. Some of them cut across the street, ignore traffic signs and ride on the wrong side of the street. Consider it your responsibility to watch out for them.
Always be looking ahead for bicycle riders so you can prepare and be ready to react if necessary. If you need to tap on your horn so they know you're coming. But don't lay on it. Give all bicyclists an extra measure of room when passing. Especially, bicyclists riding down the right hand side of the street next to parked cars. The door of the parked car could swing open and cause the rider to run front first into the door causing him to flip over and onto the pavement. Or, if a car door opens and the rider quickly darts left directly into faster moving traffic. Bicycle-only lanes are designated for bicyclists to travel unencumbered by motorists. You should always treat them as if they are another lane of traffic belonging only to them. At all times, you must yield to bicycles in the bicycle only lane whenever you are turning right at an intersection or into a parking lot. Remember that many bicycle riders are kids.
All material in this video is the Copyright of Comedy Defensive Driving School® and is the Federally Registered Trademark of IDT, Inc. All rights reserved 1989-2018 **This course fulfills the requirements of the Traffic Ticket Dismissal for ALL courts in Texas and for Insurance reduction. This course can also be taken voluntarily to brush up on your driving skills.**