Airbags Save Lives – Texas Comedy Defensive Driving
Airbags save lives, especially when used in conjunction with seat belts, are the most effective combination of protective equipment in today's cars.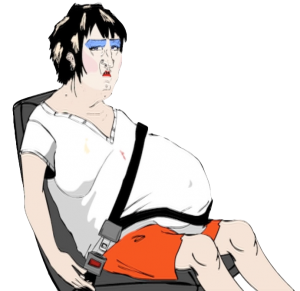 Many new model cars come equipped with driver-side, passenger-side, and/or side curtain airbags. This equipment is designed to protect the individual in a cushion of air that absorbs the force of impact and protects the individual from striking hard objects directly to the front.
Fun Facts About Airbags:
Passengers riding in the front seats equipped with passenger-side airbags need to weigh at least 65 lbs for the airbags to work effectively.
In 1973, the Oldsmobile Toronado was the first car with a passenger air bag intended for sale to the public. The earlier airbag systems had design issues resulting in fatalities caused solely by the airbags inflation.
Air bags are gas-inflated cushions built into the steering wheel, dashboard, door, roof or seat of your car that use a sensor to trigger a rapid expansion to protect you from the impact of a collision.
Comedy Defensive Driving is Americas favorite defensive driving school. Since 1989 we have been making people Laugh Their Class Off -TM. Online and Classroom
All material in this video is the Copyright of Comedy Defensive Driving School. ® is the Federally Registered Trademark of IDT, Inc. All rights reserved 1989-2018 **This course fulfills the requirements of the Traffic Ticket Dismissal for ALL courts in Texas and for Insurance reduction. This course can also be taken voluntarily to brush up on your driving skills.**