Airbags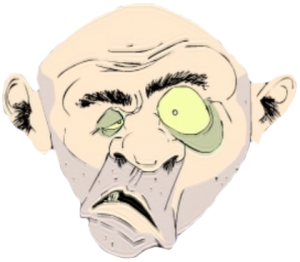 Airbags, used in conjunction with seat belts, are the safest combination of protection in today's cars. Never rely on the airbag alone as your source of protection. They "supplement" the use of seat-belts.
Did you know that in 1988 Chrysler became the first company to offer airbag restraint systems as standard equipment. As of 1998, they are now they are now mandatory in all cars.
Most new model cars now come equipped with not only driver-side airbags but also passenger-side, and/or side curtain airbags. This this equipment is designed to protect you in a cushion of air that absorbs the force of the impact and protects the individual from striking hard objects directly to the front.
If a vehicle is involved in a collision the airbag will inflate to protect the driver and passengers in the front seat, however once it has inflated, it's done. It doesn't deflate and inflate again. Oh yea, and if you're a passengers riding in the front seat you need to weigh at least 65 lbs for the airbags to work effectively. But suppose there is a second collision? If the driver and passengers are properly secured by seat belts they can still survive the collision.
Once and airbag has been activated, it has to be replaced by qualified mechanics and that cost money, lots of money. So make sure your in a worth-while wreck before you use your airbags and not some little "bump" cause you were looking at how beautiful you are in the mirror. Airbag deployment has been known to cause injury due to the rapid deployment and most injuries occur in the face, upper limb and chest area, so re-read the sentence before this one about using your airbag in a worth-while situation – however all injuries are classified as minor. Compare that to the injuries that could have been sustained and you will be happy to go home with a rash on your face or a "ROYF."
Comedy Defensive Driving is Americas favorite defensive driving school. Since 1989 we have been making people Laugh Their Class Off -TM. Online and Classroom
All material in this video is the Copyright of Comedy Defensive Driving School. ® is the Federally Registered Trademark of IDT, Inc. All rights reserved 1989-2018 **This course fulfills the requirements of the Basic Driver Improvement Course (BDI) the Traffic Collision Avoidance Course (TCAC) and Insurance reduction. This course can also be taken voluntarily to brush up on your driving skills.**