ABS Brakes – Texas Defensive Driving Online Course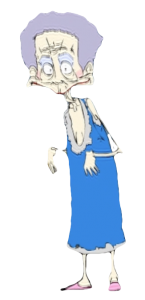 ABS stands for Anti-lock Braking System. Within the few seconds that you depress the pedal firmly, this system literally pumps the brakes hundreds of times. This pumping action allows the cars brakes to be most effectively applied without locking up the wheels. It is especially beneficial in the rain, snow, or ice. You will be thankful for your ABS when you are trying to avoid an emergency situation. ABS can definitely save your life.
Here are some tips about ABS that might be helpful to you:
Step on the brake pedal, firmly and hold it. ABS systems have what is known as pedal kickback. This is a noticeable shuddering when the system is engaged as well as some pumping noises that can startle you if you're not ready for them.
Once you hit the brakes, concentrate on steering. Many people make the mistake of braking hard but then don't do anything else. ABS was primarily conceived as an elaborate steering device to help you steer around the object you are trying to avoid.
Sometimes ABS systems may emit a funky smell. Unlike tires, brakes are more difficult to inspect and maintain. This procedure usually has to be performed by a mechanic or brake specialist. But it's something you should do at least every other year. It is your responsibility to make sure your brakes are in working order.
In case your brakes should fail, there are four things you can do:
1. Pump the brake pedal rapidly. Still not slowing? Go to step 2.
2. Immediately shift into a lower gear. Still not stopped? Go to step 3.
3. Slowly apply the emergency brake. If the emergency brake is engaged at a high rate of speed it could cause your vehicle rear wheels to lock, possibly causing it to fishtail or spinout. Pull the emergency brake release or if your vehicle has an emergency brake lever, press the button and at the same time you apply the emergency brake adjust the pressure as needed to bring your vehicle to a nice, safe stop. Still not stopping, go to step 4
4. Be looking for escape routes to avoid a collision. You might have to hit something to stop yourself. Look for something to cushion your impact – hope you're buckled up. If you have to hit something, obviously go for something soft or light like bushes. If you are headed for something hard like a tree, try to hit it at a glancing blow. Every inch off the center reduces the impact and increases your chance of survival.
If your brake pedal feels soft or mushy, you might need a new brake job. If you step on the brakes and the pedal goes almost to the floor, you better get you're brakes worked on. If you have to pump the pedal before the car will stop within the required distance, a brake job is required now. If you hear a squeaking or grinding sound when you brake, you just might need a brake job as well. If you wait too much longer after your hear that squealing or grinding noise to get your brakes checked you might nee to get new brake rotors along with new brake pads and thats pretty expensive.
All material in this video is the Copyright of Comedy Defensive Driving School. ® is the Federally Registered Trademark of IDT, Inc. All rights reserved 1989-2015
**This course fulfills the requirements of the Traffic Ticket Dismissal for ALL courts in Texas and for Insurance reduction. This course can also be taken voluntarily to brush up on your driving skills.**