ABS Brakes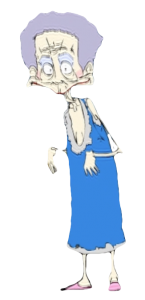 If your standing in a long line order your mocha, java, cafe, espresso, macchiato, maraschino,… over ice, and you are running late for work, fake a sneeze and tell the person in front of you that you that you have ABS and tell them it's contagious. They will cover their nose and mouth and run for the door. ABS is not a contagious condition.
ABS stands for Anti-lock Braking System and one would think that its a fairly new system on automobiles. Upon research you would find that the early ABS brakes were developed for aircraft in 1929 by a French automobile and aircraft company. Quick can you name an automobile manufactured in France without doing a search? Surprisingly French designed cars have won the "European Car of the Year" and "World Car of the Year" award numerous times. (Thank you Wikipedia).
Since ABS Brakes came into widespread use in 1978, many changes have been incorporated. With today's computer technologies, ABS Brakes not only handle the prevention of wheel lock, they also assist in traction control, brake assist and electronic stability control. In cars with without ABS brakes, the normal routine of braking on streets that are wet or icy and snowy was to manually pump your brakes preventing the wheels from locking up and giving you better steering control. With ABS brakes you must retrain your brain. The controller or computer in the ABS will handle the pumping action for you. Instead of pumping the brakes you will apply steady pressure. The sensors will read the pressure you are applying and act accordingly.
In an emergency stop apply the brake pedal firmly and hold it while the ABS does all the work. You will feel a pulsing in the pedal that may be quite violent, but this is normal so don't let off the brake. Should I pump the brake pedal when stopping in slippery conditions? In a car with ABS the wheels should never lock in the first place, so pumping the brakes will just make you take longer to stop. Now try using SRS in line at the coffee shop and see what happens.
All material in this video is the Copyright of Comedy Defensive Driving School. ® is the Federally Registered Trademark of IDT, Inc. All rights reserved 1989-2018
**This course fulfills the requirements of the Basic Driver Improvement Course (BDI) the Traffic Collision Avoidance Course (TCAC) and Insurance reduction. This course can also be taken voluntarily to brush up on your driving skills.**